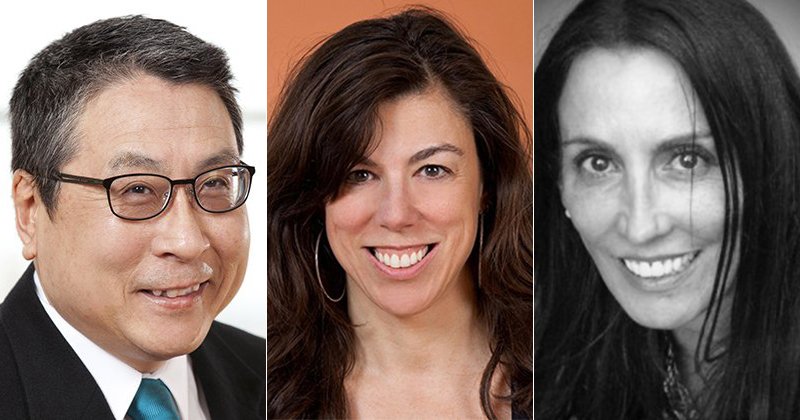 March 9, 2018
2017-2018 Excellence in Teaching Awards Announced!
Congratulations to Professors Dennis Yokoyama, Alexandra D'Italia, and Angela Davis on receiving the 2017- 2018 SBA Excellence in Teaching Award!
Robert Ford, President of the SBA, explains, "The Excellence in Teaching Award recognizes the year's best first-year, upper-division, and adjunct professors at Southwestern. An all-inclusive award, the winners are representative of the appreciation and recognition of great instruction as voiced by Southwestern's students and faculty. Southwestern's Student Bar Association is proud and honored to award this year's winners!"
On winning the Excellence in Teaching Award for First-Year Professor, Professor Yokoyama says, "I am deeply honored to have been chosen for this award. I am grateful to everybody at Southwestern for their support and especially to my students, current and former, from whom I have learned so much and who have inspired me to do my best."
Professor Davis, winner of the Excellence in Teaching Award for Adjunct Professor expressed, "I'm delighted and honored to receive this award. Teaching at SWLAW has been a joy, and I'm very grateful to the Southwestern faculty and deans for the opportunity and to the wonderful Southwestern students for making every minute of my teaching a pleasure and a continual source of my own (never-ending!) learning and growth."
Professor D'Italia, winner of the Excellence in Teaching Award for Upper Division Professor, reflects, "I'm honored. I work hard; it feels good to be recognized."
Thank you to all three professors for their hard work and commitment to teaching! Southwestern would not be able to provide the quality legal education it does without our fine educators and dedicated faculty members.
Latest from the SW LAW BLOG