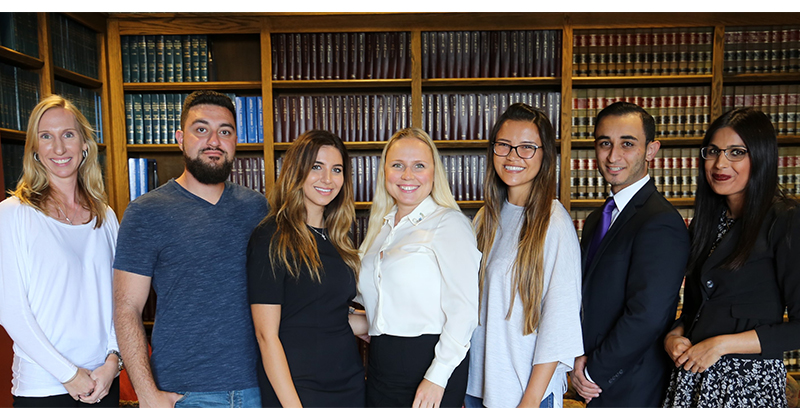 Dean's Fellows are an elite group of upper-division students with exemplary academic skills who serve as teaching assistants for the Academic Success and Bar Preparation Office. They are carefully selected from among the best in their class based on their academic success and ability to teach other students best-practice study methods that will help them become acclimated to the study of law. The Dean's Fellow Program is highly competitive.
Dean's Fellows are an important resource for students and an integral part of Southwestern's Academic Success courses and programs. First, Dean's Fellows serve as mentors and role models. By modeling excellent study habits, time management skills, and overall professionalism, Dean's Fellows provide an example to first-year students that law school is a place where they can succeed with the right mindset. Second, Dean's Fellows play an integral role in the Foundations of Law and Practice course during the first year of law school.  
As Academic Success teaching assistants, Dean's Fellows provide in-depth feedback to students on outlines, essays, and other work products. Dean's Fellows also hold weekly office hours and individual meetings by appointment to assist students in developing the general skill areas first-year students need to be successful in all doctrinal courses: time management, note-taking, reading and briefing, outlining (e.g. synthesizing a large body of legal doctrine), exam writing, and multiple-choice test-taking.
All incoming first-year students are assigned a Dean's Fellow but are always welcome to reach out and connect with any Dean's Fellow. 
---
Dean's Fellows consistently strive to support students in realizing their full academic potential, leading ultimately to success on the bar exam and in the workplace. To support all Southwestern students in this goal, the Dean's Fellows created the Dean's Fellow Digest as a way to check-in at critical times throughout the semester with helpful tips, strategies, and encouragement.