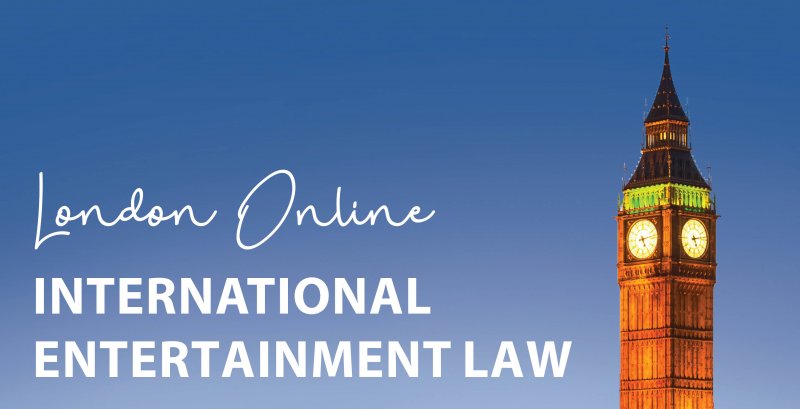 Great News!  We are excited to announce the Summer 2022 entertainment law program in London!  More information including dates and how to apply will be posted soon.
For law students looking for a deeper global perspective, Southwestern offers a study abroad program in London.
Southwestern Law School, under the auspices of the Biederman Entertainment and Media Law Institute, will host a five-week Summer Program in International Entertainment and Media Law at the University of Law from June 13 to July 16, 2021.  
This unique and exciting program offers a variety of academic, cultural and social experiences through:
Courses on international entertainment, art, negotiating and drafting international entertainment contracts, and international sports law
Instruction provided by U.S. and British faculty with extensive international experience
Guest lecturers on course-related topics
Field excursions to the Royal Courts of Justice, and other legal, entertainment, media, and cultural institutions in London
Program Details:
Sunday, June 13 through Friday, July 16, 2021.
The University of Law, a private law school operating throughout the UK. 
Links to Course Descriptions
Calendar

Saturday, June 12               
Sunday, June 13                                                                                                                                                                 
Monday, June 14
Wednesday, July 14
Thursday, July 15                                                                                                                                                               
Friday, July 16                                                                                                                                                                                                           
Sunday, July 18
Students check into College Hall
Mandatory Orientation; Thames River Cruise (includes academic component)
Classes begin
Last day of classes
Final exams in International Entertainment Law and International Art Law
Final exams in International Sports Law and Negotiating and Drafting International Entertainment Contracts; Farewell Dinner Party
Last day to vacate College Hall
Faculty
International Entertainment Law

Professor Lionel "Lon" Sobel

Lon Sobel is the founding Director of Southwestern's International Entertainment & Media Law Summer Program in London. He is the author or co-author of six books on entertainment or sports law, including Taxation of Entertainers, Athletes & Artists (published by the American Bar Association) and Entertainment Law on a Global Stage (published by West). He was the Chair of the American Bar Association's Forum Committee on the Entertainment & Sports Industries. He has been honored by the Beverly Hills Bar Association Entertainment Law Section for his contributions to Entertainment Law Scholarship, and by the Texas State Bar Entertainment & Sports Law Section for Outstanding Contribution and Achievement in the Field of Entertainment Law. He has testified before the United States Tax Court (as an expert witness) on international licensing practices in the movie, music and software industries. He also testified before U.S. Congressional Committees twice (on professional baseball's exemption from antitrust laws) and before California Senate and Assembly committees three times (on the talent agency laws, recording industry contracts, and the right of publicity).

International Art Law

Professor Henry Lydiate 

Professor Henry Lydiate is an international art lawyer who has specialized in the law relating to visual art and design for over 35 years. He is a scholar-practitioner who has been visiting tutor in professional practice studies at leading UK art schools and colleges, and is former Visiting Professor in Art Law at the University of the Arts London; his current educational portfolio includes designing and delivering international legal and art business modules for Sotheby's Institute of Art.

Professor Lydiate is the founding partner of The Henry Lydiate Partnership LLP, the international art business consultancy whose clients include artists, artists' estates, collectors, agents & dealers, art fairs, auction houses, foundations, and public-facing art institutions.

Publications include: The Visual Artist and the Law, The Visual Artist's Copyright Handbook, Visual Arts and Crafts Guide to New Laws of Copyright and Moral Rights, The Creative Act Revisited: New Ways of Working – New Challenges, Posthumous Legal and Ethical Issues, Public Art Commissions – Good Practice; contributor to Art for Architecture: A Handbook on Commissioning, The Trials of Art, The Art Business, Journal of International Media & Entertainment Law. Professor Lydiate writes a regular Artlaw column published in Art Monthly since its first issue in 1976, and his collected articles are published by Artquest at www.artquest.org.uk/artlaw.

Professional Memberships: Non-Executive Trustee/Director of Acme Artists Studios; Professional Advisers to the International Art Market (PAIAM). He received a Bachelor of Laws, LLB, from University of Newcastle Upon Tyne, UK; former practicing Barrister and PupilMaster, Inns of Court, UK.

Negotiating & Drafting International Entertainment Contracts

As a transactional associate in our nation's entertainment capital, Professor Orly Ravid's 17-year career in film including acquisitions, sales, film festival programming, theatrical and festival distribution, and business affairs enables her to see past the preview to better help her clients.

As an entertainment attorney in Mitchell Silberberg & Knupp's Motion Picture, Television & Music Transactions Department and the founder of non-profit The Film Collaborative (TFC), Professor Ravid counseled and contributed to Sundance's Artist Services / Transparency Project and has spoken about distribution on panels and conferences at film schools and festivals including Sundance, UCLA, USC, IDFA, Cannes, SXSW, and LAFF/Film Independent. She has written numerous articles on distribution, some of which have debuted on Indiewire before appearing on TFC's website.

Professor Ravid is committed to helping artistically, and intellectually rigorous and important films reach their respective audiences via financial models that are sustainable for filmmakers. Called a "big picture" thinker, she founded TFC in response to a dominant and overarching structure that favors middlemen over filmmakers. She is as passionate about protecting filmmakers' rights and revenues as she is about quality filmmaking.

Professor Ravid earned her B.A. degree from Columbia University and her J.D. degree from Southwestern. She is a member of the California State Bar.

International Sports Law

Dr. Simon Gardiner

is a Professor of International Sports Law and has worked at a number of universities in the UK and in Australia including Middlesex University and Griffith University in Queensland. He has been at Leeds Becket University since 2006.

Simon has been an active researcher in the area of sports law for over twenty years and has an international reputation. His particular research interests include sports governance and the regulation of sports-related corruption, racism in sport and the construction of national identity and athlete mobility in sport. He has been involved in funded research projects and consultancy for a range of sports bodies and has worked with the European Union concerning a number of projects.  This includes a study on legal issues concerning anti-doping provisions and the related decisions of the Court of Arbitration for Sport; the regulation of football hooliganism; legal expert with the European Union's Fundamental Rights Agency and its study on Racism in Sport; and a study on the Equal Treatment of Non-Nationals in Individual Sports Competitions. He has also worked with the Council of Europe in the area of conflict resolution and human rights in sport together with the 'Enlarged Partial Agreement on Sport' organization. 

Simon has published widely in refereed journals, numerous professional journals and in book collections of edited chapters across a range of sports-related disciplines including law, sociology and management. He is lead author and editor of the UK's principal student-targeted textbook, namely Gardiner et al, Sports Law due to be published in its fifth edition in December 2020.  This book is used by both undergraduate and postgraduate students and practitioners and provides an explicitly socio-economic context to the development and application of law to sport. He has also co-edited two books (2000 and 2009) with seminal collections of articles on the development of the European Union's sports regulation policy. His published work has had significant impact on and is heavily cited in other Sports Law literature and more widely in related sports studies disciplines.  The work has also been cited, by the UK Law Commission, the European Commission and in a number of legal cases. 
Additional Details
Admissions, Fees and Deadlines

Admission and Course Credit

Southwestern is approved by the American Bar Association and is a member of the Association of American Law Schools. The ABA has approved the International Entertainment and Media Law Summer Program in London. Most applicants must be students in good standing at an American or Canadian law school. Applicants with sufficient English proficiency from law schools in European Union and other countries will also be considered for admission. Prior to the start of the summer program, each student must have completed the first year of law study and must submit a transcript and a letter of good standing from his/her home institution. If applications are received from more students than the program can accommodate, the academic performance of applicants (as shown by their transcripts) may be considered in deciding which applicant will be accepted.

Students may register for two courses, for a maximum total of six semester units of credit. Any requests for class change must be made in writing to the Biederman Institute. Each professor will administer a written final exam and assign grades. Grades will conform to Southwestern's grading policies. Southwestern utilizes an alpha grading system in which the actual grade earned is represented by an alphabetical letter. Grades range from A+ (4.33) to F (0.00). No unit credit will be granted if the grade received is an F. Additional information can be found in  Southwestern's Student Handbook, which will be sent to all applicants and is also available upon written request. Students are advised to consult their home institution policies concerning the transfer of credit for coursework.

Southwestern will send a transcript to the student's home institution following completion of the program and final payment of all tuition and fees. Acceptance of transfer credit is subject to determination by the student's home institution. Students should be aware that participation in a summer program is unlikely to accelerate their graduation date; students interested in acceleration should consult their home institution.

NOTE: Acceptances to the program will be offered to applicants on a rolling basis, beginning February

1. Applications will be accepted until maximum enrollment is reached. Enrollment in each course is limited due to classroom size, so early application is strongly encouraged.

A reservation fee of $750 will be due immediately after acceptance. Until the reservation fee is received, the student's spot in the program will not be reserved and may be offered to another applicant.

Fees

Application Fee
(non-refundable, applied toward tuition)

$250

Reservation Fee
(non-refundable, applied toward tuition)

$750*

Tuition

$5,426

Housing and Materials
(includes housing, breakfast, books and materials, London-area excursions, orientation lunch and final dinner party

$3,074

Total

$9,500

Deadlines

| | |
| --- | --- |
| Confirmation notice and enrollment agreement | Mid-April |
| Payment in full or financial aid confirmation | May 1 |

 

Travel and Living Accommodations

Students will be responsible for their own travel arrangements to and from London. Housing information for the Summer 2021 program will be posted soon.

State Department Travel Information

For information about traveling to and within the United Kingdom, visit the United States Department of State website for information about traveling to and within the United Kingdom. If, prior to the commencement of the program, a U.S. State Department Travel Warning or Alert is issued for the country(ies) in which the program will be conducted, all registrants will be notified promptly of the warning and be given an opportunity to withdraw from the program.  If, during the course of the program, a U.S. State Department Travel Warning or Alert is issued for the country(ies) in which the program is being conducted, students will be notified promptly of the warning and given an opportunity to withdraw from the program.  In the event that students withdraw from the program as permitted in these criteria during the course of the program, or if the program is terminated, students will be refunded fees paid except for room and board payments utilized prior to the date of withdrawal or termination.

Liability and Insurance

Southwestern will not be responsible for personal injuries to students, medical conditions, or for loss or damage to personal property within or in transit to London. Southwestern requires students to obtain health insurance that covers or reimburses for health care abroad, and requires the plan to cover medical evacuation and repatriation.

Cancellation and Refund Policy

Cancellation Policy

Southwestern reserves the right to change or cancel the London Summer Program at any time prior to May 1. Southwestern also reserves the right to cancel any course due to insufficient enrollment. Cancellation of the program or any course at a later date will occur only if necessary for reasons beyond Southwestern's control. For cancellation that occurs after a deposit has been paid, the program director will use his best efforts to make arrangements for each student enrolled to attend a similar program, if the student so desires, and all money advanced by the student shall be refunded within twenty (20) days after the date of cancellation. Students who have paid a deposit or registered for the program also have the opportunity to withdraw from the program if there are changes in the course offerings or other significant aspects of the program and receive a refund of fees paid, with the exception of room and board payments utilized prior to the date of withdrawal. In the event of cancellation, students will immediately be notified by email, phone and U.S. mail. This program has not been cancelled in prior years.

Tuition Refund Policy

Students who withdraw from the program or request a class change must notify the Director of the London Summer Program in writing as early as possible. Students who withdraw before the first day of the summer program may receive a 100% credit of charged tuition, with the exception of the non-refundable application fee and registration deposit. Thereafter, refund for tuition is prorated on a daily basis. After 60% of the program is completed, there is no refund.

Students who withdraw from the program prior to the commencement of the program due to a course cancellation, significant change, or the cancellation of the program, including cancellation because of a U.S. State Department travel warning or alert, will be refunded all monies advanced within twenty (20) days after the cancellation or withdrawal.

Students who withdraw from the program during the course of the program due to a course cancellation, significant change, or termination of the program, including termination because of a U.S. State Department travel warning or alert, will be refunded fees paid except for room and board payments utilized prior to the date of termination or withdrawal.