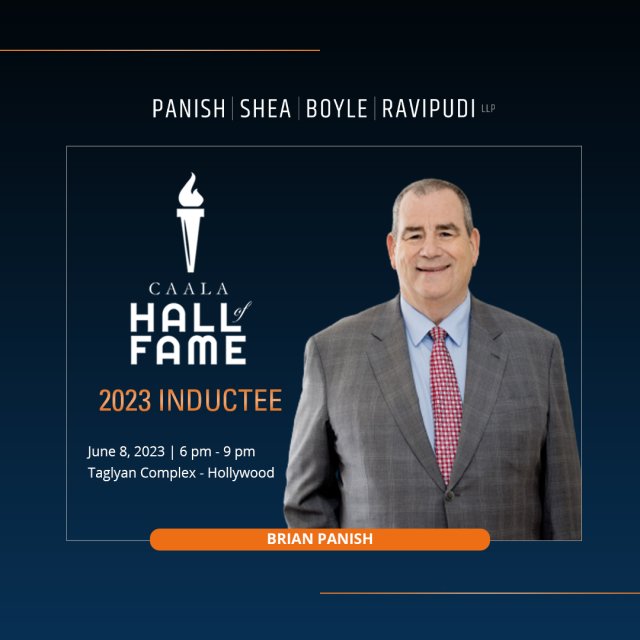 June 8, 2023
Celebrated Lawyer Brian Panish '84 Honored with Hall of Fame Induction by the Consumer Attorneys Association of Los Angeles
Southwestern Law School congratulates esteemed alumni Brian Panish '84, who will be inducted into the Consumer Attorneys Association of Los Angeles' (CAALA) Hall of Fame during a dinner ceremony on June 8, 2023. This prestigious honor recognizes Panish's exceptional legal career, marked by unparalleled advocacy for consumer rights and numerous multimillion-dollar verdicts and settlements. Panish's induction into the Hall of Fame adds to the roster of Southwestern Law School alumni, including Bruce Michael Brusavich and Edward Pollock. 
Established in 2005, the Consumer Attorneys Hall of Fame was created by the Consumer Attorneys Association of Los Angeles to pay tribute to members who have served as pioneers in the trial bar. By inducting Brian Panish into this esteemed Hall of Fame, CAALA acknowledges his outstanding contributions to the legal profession and his unwavering commitment to championing the rights of consumers. 
 Congratulations, Brian!