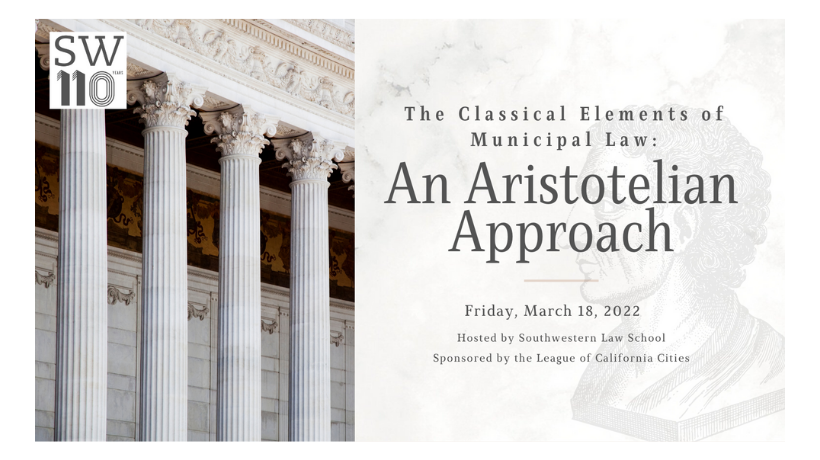 March 11, 2022
Southwestern Hosts the Municipal Law Institute Annual Conference — March 18, 2022
Southwestern is thrilled to host this year's Municipal Law Institute Annual Conference! Join us for, "The Classical Elements of Municipal Law: An Aristotelian Approach," on Friday, March 18th. 
Friday, March 18th, 2022
9:00 A.M. - 6:00 P.M. via Zoom
6 hours of MCLE credits offered
Register here 

*Southwestern community members refer to your email for complimentary registration
The conference brings together the leading experts on California municipal law to discuss the cutting-edge issues facing California cities and other local government entities. 

This year's conference features a panel on the Opioid Epidemic and what the national settlement means for local governments. Conference panels focus on technology, water rights, labor and employment relations and the devastating impacts of last year's wildfires.
Latest from the SW LAW BLOG