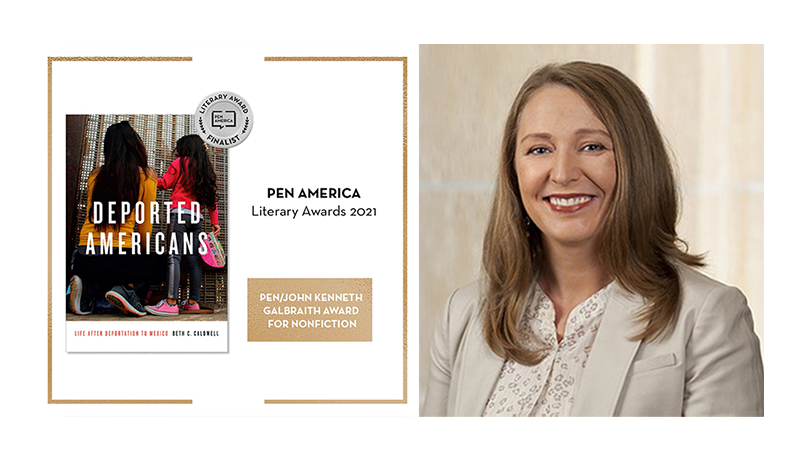 March 17, 2021
Professor Caldwell's Deported Americans Named a PEN America Literary Awards Finalist
Congratulations to Professor Beth Caldwell! Her book, Deported Americans: Life after Deportation to Mexico, has been named a finalist for the PEN John Kenneth Galbraith Literary Award for Nonfiction. The award recognizes a distinguished book of general nonfiction possessing notable literary merit and critical perspective that illuminates important contemporary issues.
Professor Caldwell is one of only five finalists for this prestigious award.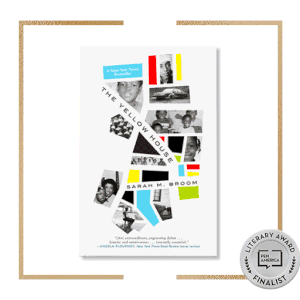 According to their website, the PEN America Literary Awards have honored many of the most outstanding voices in literature across diverse genres, including fiction, poetry, science writing, essays, sports writing, biography, children's literature, and drama. Each year, the Literary Awards are chosen by a panel of judges comprised of esteemed, award-winning writers, editors, translators, and critics representing a wide range of disciplines and backgrounds. This year's judges for the PEN John Kenneth Galbraith Literary Award for Nonfiction were Roxane Gay, Thomas Page McBee, Dunya Mikhail, Eric Schlosser, Keeanga-Yamahtta Taylor, and Laura Wides-Muñoz. 
Professor Caldwell shares, "I feel truly honored that Deported Americans is being recognized by such an esteemed literary organization — particularly in light of the stature of the other books that have been selected alongside it. The official announcement of the finalists for this year's PEN Literary Awards concludes by saying, '[t]hese books tell of real people, of a reality far beyond an expired canon. They remove barriers and show us our connected humanity. These books reveal to us the world. Read them. Read their stories.'"
 

"I hope that as a result of this recognition, more people will read the stories I tell in Deported Americans, because it's important to face the cruelty brought about by the law in order to transform it." 

- Professor Beth Caldwell

 
We are immensely proud of Professor Caldwell and the critical work she is doing for immigration reform by sharing the stories of these deported Americans. We'll be cheering Professor Caldwell on to the finish line for the award! The winners will be announced and celebrated at the virtual Literary Awards Ceremony on April 8, 2021.
Congratulations and BRAVO, Professor Caldwell!
---
About Deported Americans: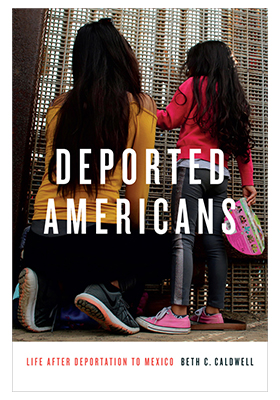 When Gina was deported to Tijuana, Mexico, in 2011, she left behind her parents, siblings, and children, all of whom are U.S. citizens. Despite having once had a green card, Gina was removed from the only country she had ever known.
In Deported Americans legal scholar and former public defender, Beth C. Caldwell, tells Gina's story alongside those of dozens of other Dreamers, who are among the hundreds of thousands who have been deported to Mexico in recent years. Many of them had lawful status, held green cards, or served in the U.S. military.
Now, they have been banished, many with no hope of lawfully returning. Having interviewed over one hundred deportees and their families, Caldwell traces deportation's long-term consequences—such as depression, drug use, and homelessness—on both sides of the border. Showing how U.S. deportation law systematically fails to protect the rights of immigrants and their families, Caldwell challenges traditional notions of what it means to be an American and recommends legislative and judicial reforms to mitigate the injustices suffered by the millions of U.S. citizens affected by deportation.