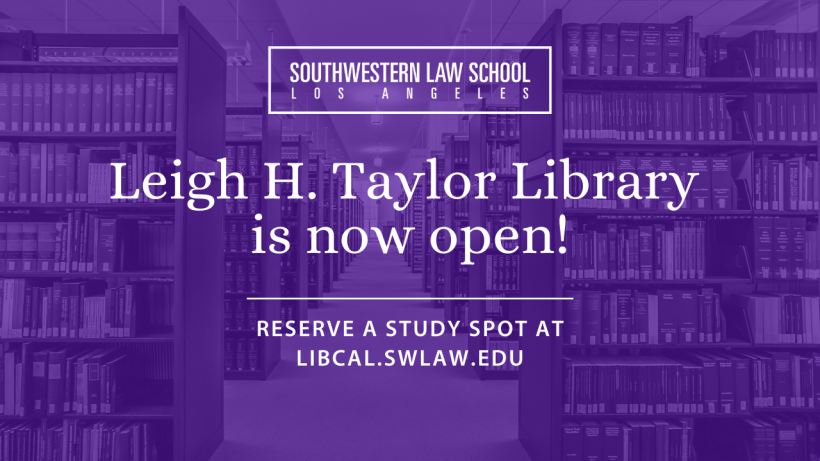 March 16, 2021
Five Things You Need to Know About the Library Reopening!
The library has been open and available to students on a limited basis since March 8th, 2021. We are incredibly excited to welcome you all back to our beautiful Leigh H. Taylor Law Library! A sincere THANK YOU to the staff and maintenance team for their extraordinary efforts to make this re-opening possible. 
We wanted to share some things for you to keep in mind before accessing the library. 
First things first: You must be a current Southwestern student with a reservation to access the parking lot and use the library. Please make reservations by at least the day BEFORE your visit. 
To keep everyone safe, we've put together some special Library rules and protocols. Be sure to READ THEM CAREFULLY before making your reservations here. All students must agree to comply with the BISON HEALTHY CAMPUS PLEDGE before accessing the library. 
---
Ok, now that you've made your reservation and you're ready to use the library, here are the FIVE things we want you to know about the library reopening: 
1) Masks are required!
Masks without vents/valves must be worn at all times once you exit your vehicles and enter school grounds. Yes! Even in study rooms.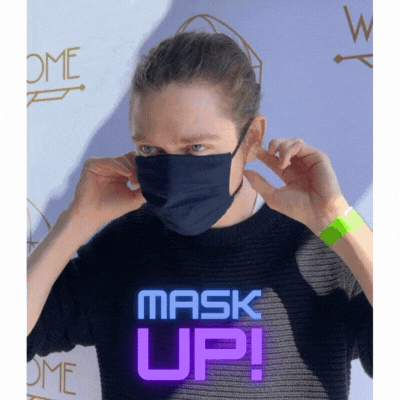 2) There is absolutely no eating or drinking permitted in the library.
Instead, we've set up some tables outside on the upper parking lot where you can take your coffee breaks. You can't miss them!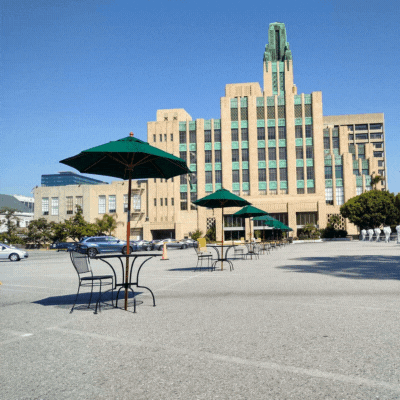 3) DON'T move the furniture but DO look for your table, carrel, and study room number.
The furniture is arranged to keep us all safely socially distanced. 
Here's an example of how the numbers are posted on the tables, carrels, and study rooms: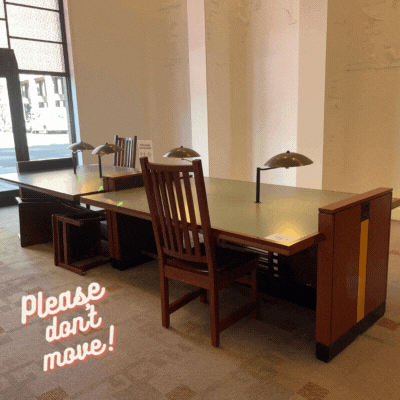 4) Sanitize, sanitize, sanitize!
We've made it easy for you to keep both you and your study space clean with disinfecting wipes and hand sanitizer dispensers readily available around the library.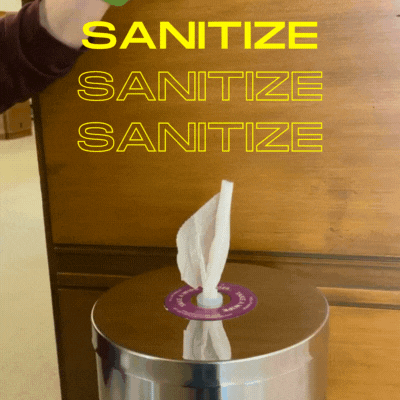 5) The library is closed between 12:30 p.m. and 1:30 p.m.
We close down the library for an hour every day for an even more thorough cleaning. Our maintenance team does a terrific job of ensuring that everything gets wiped down and sanitized.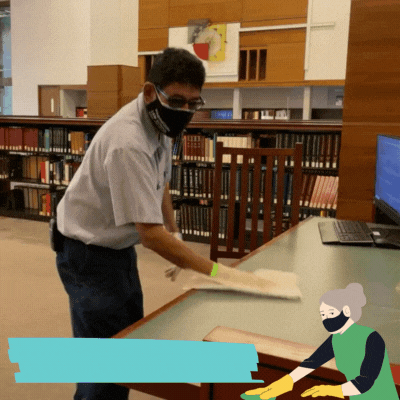 We can't wait to see you all at the library!