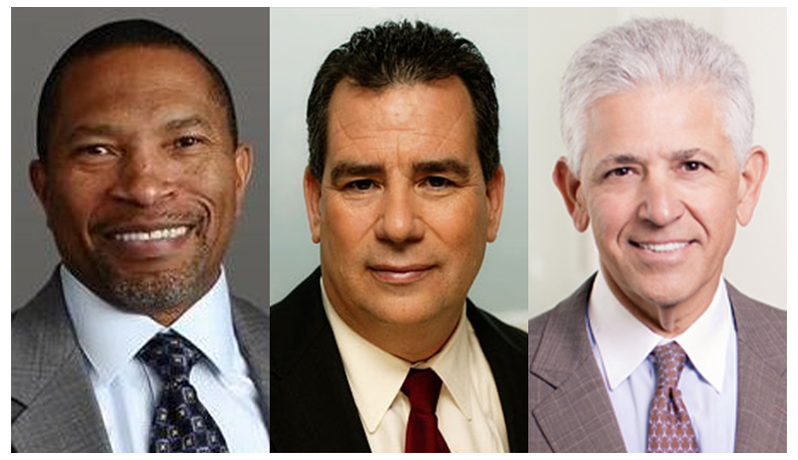 December 7, 2020
Southwestern Alumni on the Los Angeles Daily Journal's 2020 Top 100 Lawyers in California List
By Ernesto Rodriguez '21
Southwestern alumni J. Bernard Alexander III '86, Brian Panish '84, and Daniel Petrocelli '80 have been named among the "2020 Top 100 Lawyers in California" by the Daily Journal, California's legal industry newspaper. This list recognizes lawyers in the Golden State performing cutting-edge legal work. Daily Journal editors reviewed hundreds of submissions to produce the 2020 "Top 100 Lawyers" list.
J. Bernard Alexander III is a partner with Alexander Krakow and Glick LLP. He has tried approximately 50 cases to verdict, achieving six- and seven-figure judgments for claims of discrimination, harassment, and retaliation. He created the Annual CELA Trial College in 2014 and manages it yearly. He is an Executive Board Member of the National Employment Lawyers Association (NELA), President of Foundation for Advocacy, Inclusion, and Resources (FAIR), a lifetime member of the John M. Langston Bar Association and the UCLA Alumni Association, a member of the Los Angeles Consumer Attorneys Association of Los Angeles (CAALA), and the Consumer Attorneys of California (CAOC). He received the 2016 Joe Posner Award, was designated 2019 "Lawyer of the Year" Honoree: Employment Law, Best Lawyers Southern CA, and is an ABOTA associate. 
Brian Panish is one of the country's leading trial attorneys. He has obtained some of the most significant jury verdicts in United States history on behalf of plaintiffs, including the landmark products liability case of Anderson v. General Motors. He has been appointed to serve on the Plaintiffs' Steering and Executive committees in numerous high-profile mass torts and major disaster cases, including litigation involving train crashes, airplane disasters, pharmaceuticals, and defective product cases. He is a member of the prestigious Inner Circle of Advocates, comprised of 100 of the nation's top plaintiffs' lawyers. He is also a Fellow in the American College of Trial Lawyers, the International Society of Barristers, the American Board of Trial Advocates, and was the 2011 President of the Los Angeles Chapter of ABOTA. He is a member of the American Bar Association, the Consumer Attorneys Association of Los Angeles, and the Consumer Attorneys of California. Numerous publications and organizations have recognized him as being among the country's top trial lawyers, including The National Law Journal's 100 Most Influential Lawyers In America, Daily Journal's Top 100 Most Influential Attorneys in California, and Top 500 Attorneys and Litigators in the United States. 
Daniel Petrocelli is a partner at O'Melveny & Myers LLP and the firm's Trial Practice Committee Chair. Petrocelli is known in part for his work in a 1997 wrongful death civil suit against O.J. Simpson, representing Enron CEO Jeffrey Skilling, and for his leading role in defeating the US Department of Justice's attempt to block the merger of AT&T and Time Warner. He has a national trial practice representing clients in major litigation in various areas, including sports, entertainment, intellectual property, unfair competition, business torts, securities, employment law, and criminal defense. Dan is a frequent national commentator on trials and other legal issues and a featured speaker on legal issues at business groups, bar and judges associations, and citizens groups. He is a member of the Trial Advocacy Board, ABA Litigation Section, Los Angeles County Bar Association, Antitrust and Unfair Competition Sections, and Association of Business Trial Lawyers. 
Congratulations to these amazing alumni! 
Latest from the SW LAW BLOG