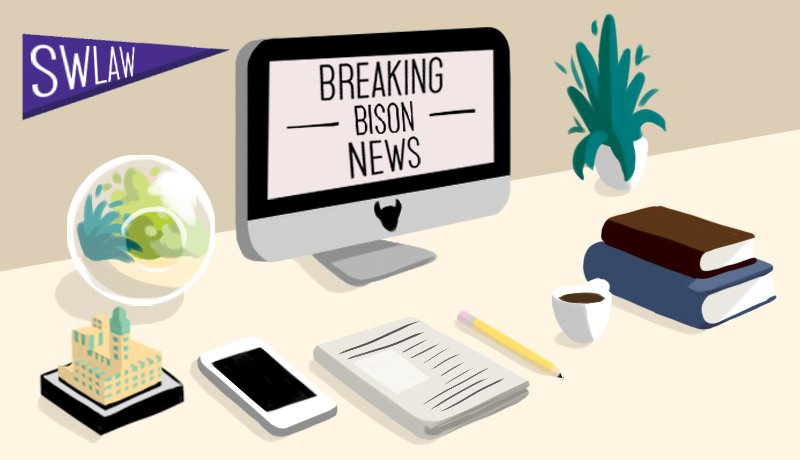 November 6, 2020
Robert Glassman '09 Makes Schools Safer for Students in the Orange Unified School District, Professors Burke and Werner-Simon write for the Daily Journal, and more!
By Ernesto Rodriguez '21

Facebook Fighting to Keep Their Right to Transfer Data 
Professor Victoria Burke featured in The Daily Journal 
The Daily Journal published a follow up to Professor Victoria Burke's August article on the Schrems II case (Data Protection Commission v. Facebook Ireland). In the fallout from the Schrems II case, the Irish Data Protection Commission in September issued a preliminary order to Facebook to suspend transferring data of EU data subjects via Standard Contractual Clauses (SCCs) to the US.  Failure to abide would be a GDPR violation, resulting in a fine of up to 4% of the company's annual revenue (roughly $2.8 billion for Facebook). Facebook appealed this order with the High Court of Ireland and was issued a stay while Facebook files a Judicial Review against the DPC. Already over 100 identical complaints have been filed with local DPA's in member states against Google and Facebook for services that transfer EU data. This could have wide implications for businesses doing international data transfers between the EU and the US. 

$7.5 Million Dollar Settlement Awarded to Mother for Death of Son
Robert Glassman '09 featured in MyNewsLA.Com, The Orange County Register, CBS LA, and NBC Los Angeles
Thanks to the efforts of Robert Glassman '09 and his fellow Panish Shea & Boyle LLP attorney Nathan Werksman, a $7.5 million settlement has been reached in the death of an El Modena High School special needs student who was injured in a golf cart crash last year. The Orange Unified School District also agreed to make changes to its policies and procedures, including a district-wide evaluation of all campus golf carts by a national golf cart expert, and to dispose of carts that are obsolete. Read more on this story on MyNewsLA.com,  The Orange County Register, CBS LA, and NBC Los Angeles.

Third Times the Charm? Twice Dismissed Case Revived Once Again  
Professor Jeff Birren writes for Sports Litigation
Professor Birren's article discusses the history of the case of Dent v. NFL and how it has been revived and is undergoing new judicial proceedings. A motion to dismiss will now be heard by a judge who has previously twice dismissed the case. Read the full article in Sports Litigation Alert, vol. 17, iss. 17. (Subscription required). 

High School Basketball Coach in Violation of Recruitment Rule
Phillip Movaghar writes for Sports Litigation 
Movaghar's article reviews the case of Griles v. N.J. State Interscholastic Athletic Association(NJSIAA) in which the court found the Petitioner to be in violation of an NJSIAA Recruitment Rule. Read the full article in Sports Litigation Alert, vol. 17, iss. 17. (Subscription required). 

The Fall of the Separation of Church and State? 
Professor Werner-Simon writes for the Daily Journal 
Professor Werner-Simon's article examines news and current events and how they demonstrate how the United States may be pivoting away from ideals established at its founding. Read the full article here.  
Latest from the SW LAW BLOG