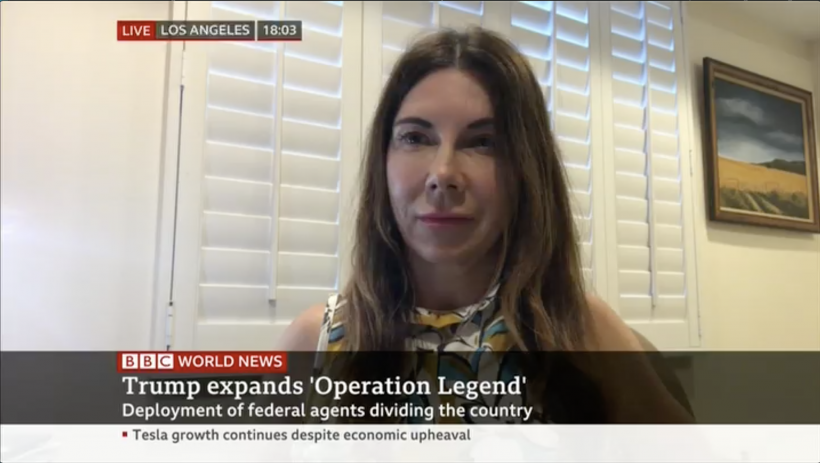 July 23, 2020
Professor VanLandingham Speaks with BBC World News on President Trump Sending More Federal Agents to Cities
Professor Rachel E. VanLandingham, a national security law expert and former judge advocate in the U.S. Air Force (USAF), made an appearance in a BBC World News segment on July 22nd, 2020, to share her thoughts on President Trump's expanded deployment of federal agents to cities.
"I think federal law enforcement without request, and without being in consultation and coordination with local law enforcement, will inflame tensions as it did in Portland, and not deescalate them, and is a troubling device apparently used by a President that is trying to divide and conquer. He is trying to paint a very divisive picture of a radical anarchy across the America, which simply is not true." 
She also distinguished the difference between the situations occurring in Chicago from Portland. 
"Chicago, however, is different. There has been escalating gang violence there, and the mayor, whether or not she requested it or not, at least today, she's acquiescing and admitting that she does needs federal help. But of course, that federal help needs to done according to standard procedures and in conjunction with local law enforcement or the problems will get worse." 
Watch her full interview on BBC World News below: