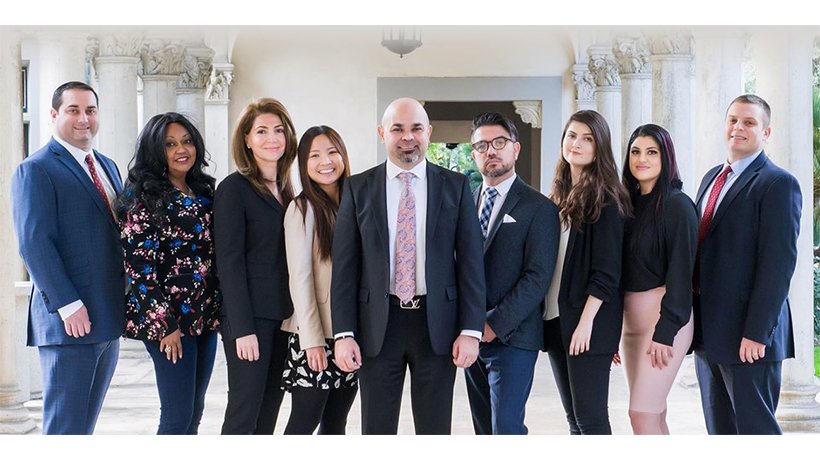 June 22, 2020
Baghdaserians Law Group Family Law Fellowship
Southwestern's community and the legal profession at large, have come to expect Southwestern graduates to be zealous, committed, principled, and effective.  You will often hear us described as determined or gritty. 
Southwestern is also known for encouraging and empowering activism, public interest, and access to legal services. Many of our students gain hands-on experience by helping immigrants, children, taxpayers, the falsely accused, and the inappropriately sentenced. 
In line with the traditions outlined above, Southwestern is honored and overjoyed to announce our latest donor-funded public service program - the Baghdaserians Law Group Family Law Fellowship. The firm's recent and generous gift of $140,000 funds two, 12-month positions at non-profit organizations providing family law services.  The fellows' salaries are shouldered by the gift relieving the deserving organizations from that expense and allowing deserving individuals and families to receive must needed legal assistance on a pro-bono basis. 
For those of you who have met the firm's founder, Patrick Baghdaserians '07, neither the nature nor the generosity of this program will surprise you. Patrick has practiced Family Law exclusively since 2007 and was one of California's youngest Certified Family Law Specialists. 
Patrick and his firm acknowledge domestic violence as a "plague upon our society." Now Southwestern's Alumni Board president,  as a member, Patrick was instrumental in creating the Southwestern Alumni Association's Domestic Violence Advocacy Initiative ("DVAI") which funds placements at Levitt and Quinn where they advocate on behalf of domestic violence victims.
In addition, ongoing protests spotlighting systemic racial injustices, the City of Angels is a focal point in the midst of a global pandemic.  The world is experiencing a "horrifying global surge in domestic violence directed towards women and girls, linked to lockdowns imposed by governments responding to the COVID-19 pandemic."1  Moreover, the future legal employment landscape is greatly unknown, and many summer and fall positions have been postponed or canceled.  
The Baghdesarians Law Group has stepped up at a critical time in Los Angeles' history.  
Please join us in thanking the Baghdesarians Law Group for its generosity and its unwavering commitment to protecting domestic violence victims and providing valuable legal services to those unable to afford or find them.
We will post additional information when the first fellow is selected.
Please send an email to alumni@swlaw.edu if you know of a non-profit that might be interesting in hosting a fellow or if you want to contribute to the fund.
---
1UN chief calls for domestic violence 'ceasefire' amid 'horrifying global surge, UN News, April 6, 2020.