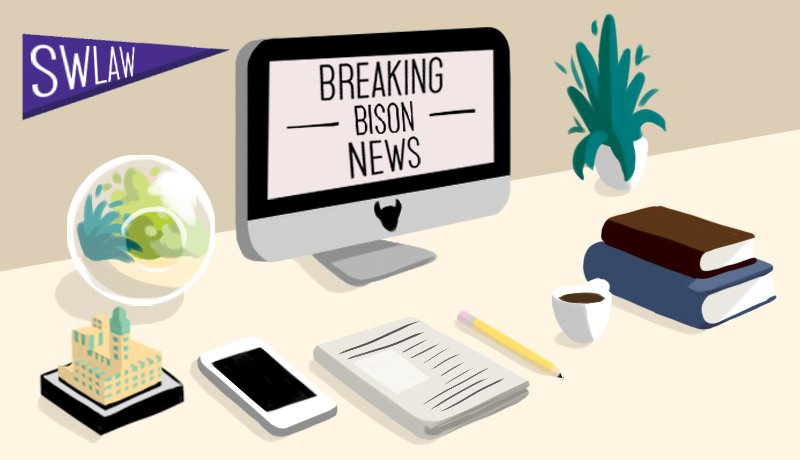 February 7, 2020
Professor Esposito in the L.A. Daily Journal; Southwestern Alumni in Politics; and more!
By Ernesto Rodriguez '21
Was

the court's decision to uphold new Felony Murder Law constitutional?
Alum Chief Deputy District Attorney Joseph Esposito quoted in L.A. Daily Journal
In light of court decisions, Chief Deputy District Attorney Joseph Esposito addresses DA personnel in the Los Angeles County and orders deputies to no longer challenge the constitutionality of the law. Originally printed in the Daily Journal (subscription required), read a copy here.  

Alumnus Richard Zuckerman '74 to be nominated as DOJ Assistant Attorney General
Richard Zuckerman '74 featured in Law360.com
Richard Zuckerman '74 will be nominated by President Trump to serve as the U.S. Department of Justice Tax Division's Assistant Attorney General. Currently, Zuckerman is the division's deputy assistant attorney general for criminal matters but will helm the Tax Division following his nomination. Read the full story here.

20 questions with Fresno mayoral candidate Andrew Janz 
Andrew Janz '12 featured by Fox 26 News
Alumnus Andrew Janz, who is currently running for Mayor of Fresno, CA, participated in a Q&A with Fox 26 News to relay his values and ideas to voters. See all twenty questions here.  

"Bulldog in the Courtroom" Tricia Hise Announces for State Senate District 50
Tricia Hise '04 featured by FetchYourNews.com
Alumna Tricia Hise announced her plans to run for the Senate District 50 seat. Known as the "Bulldog in the Courtroom," she plans to defend and uphold the Constitution as a "Bulldog in the Senate." Hise currently serves on the Board of the Habersham Chamber of Commerce and chairs the Governmental Affairs Committee. Read more here.