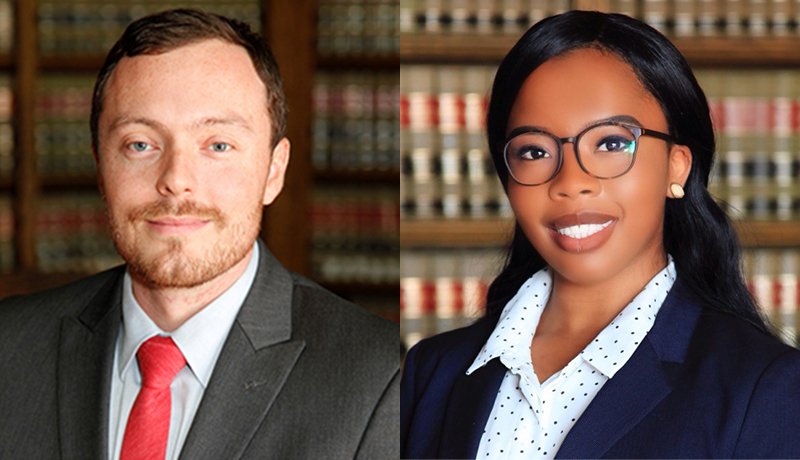 August 30, 2019
Meet our 2019 PILC Grant Recipients Working in Non-Profit Law
The Public Interest Law Committee (PILC) is a student-run organization that encourages public interest involvement and sponsors events such as the annual Party Books, Live Auction, Trivia Bowl, and etc to raise grant money for public interest students.
We want to recognize those students and the incredible work they are doing with their Public Interest Law Committee Summer Grant. Introducing our 2019 PILC Grant recipients working in Non-Profit law:
Brendan Nafarrate, 2L

Summer Placement: Bet Tzedek, Kinship Care Unit

"I am most passionate about immigration law. It was incredibly rewarding to spend the summer with likeminded attorneys and clerks helping children escaping violence and poverty obtain legal status here. In raising me, my immigrant grandparents provided me great stability and access to opportunity and I am rewarded daily by being able to pay that forward."

---

 

Chizitere Nnadi, 3L

Summer Placement: Christian Legal Aid of Los Angeles

"My passion for non-profit law stems from my belief that everyone deserves to have access to justice. Access to justice is systemically unequal and allows some people easier paths to justice, while others; mainly people of color and the poor struggle to acquire the justice that they deserve. At Christian Legal Aid of Los Angeles, I was able to work with marginalized communities in Los Angeles and provide them with some means of getting justice."
PILC Grants are available for continuing students who work in public interest during the summer. Applications are due in March. Awards up to $5,000. Email publicservice@swlaw.edu for more information.