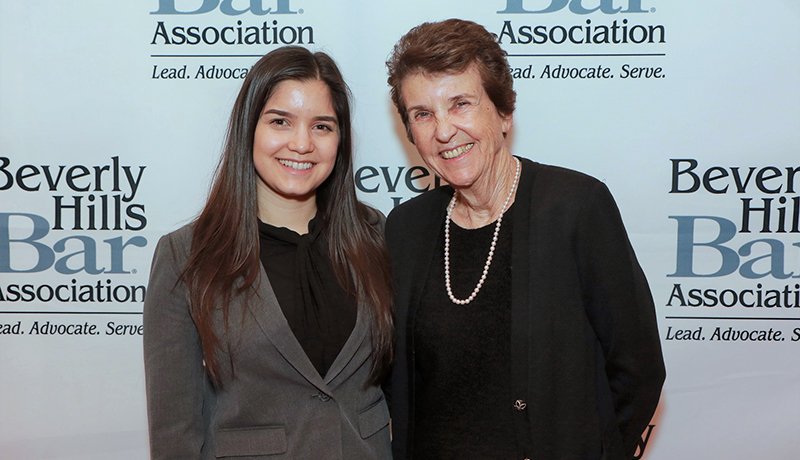 July 15, 2019
Celeste Sanchez Awarded 2019 Beverly Hills Bar Foundation Scholarship
Rising 3L Celeste Sanchez was awarded the 2019 Beverly Hills Bar Foundation (BHBF) Scholarship. She was recognized for her demonstrated commitment to public service.
Celeste has volunteered over 50 hours of community service through the Tax Law Society's Volunteer Income Tax Assistance program, helping prepare free income tax returns for the elderly and low-income families in the Los Angeles community. This past year, Celeste served as president of the Student Bar Association and was also a junior advocate in the Trial Advocacy Honors Program, a board member of the Tax Law Society, and a Peer Mentor. Last summer, Celeste served as a judicial extern to the Honorable Craig Richman, and now, she is clerking for the Los Angeles County District Attorney's Office.
"I am truly honored to be a recipient of a Beverly Hills Bar Foundation Scholarship this year. It is a privilege to know that I have organizations like the Beverly Hills Bar Association in my corner while in law school. I could not have received this award without the nomination and continued support of our incredible Dean Prager."

- Celeste Sanchez, 3L
The BHBF scholarships are awarded to law students from ABA-accredited local law schools including UCLA, USC, Loyola, Pepperdine, and Southwestern, in a special ceremony at the Annual Supreme Court Luncheon. The Foundation awards scholarships to academically qualified, economically disadvantaged law students who have demonstrated a commitment to public interest efforts. 
Beverly Hills Bar Foundation President Linda Spiegel stated, "We are...proud to support through the Foundation's scholarship and Rule of Law award programs deserving law school students whose public service makes a positive impact on the community."
This year, the scholarships were presented at the Beverly Hills Bar Association's 65th Annual Supreme Court Luncheon at the Four Seasons Hotel Los Angeles in Beverly Hills on June 4th.
Congratulations, Celeste Sanchez! 
---
About the Beverly Hills Bar Association: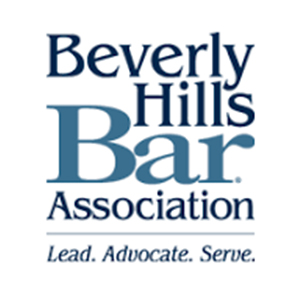 The Beverly Hills Bar Association, founded in 1931, is the fifth largest bar association in California, with nearly 5,000 members.  Its mission is to serve its members, to lead the legal profession and to advocate for justice in the community.
The Beverly Hills Bar Foundation (BHBF) is the charitable affiliate of the Beverly Hills Bar Association.  Its mission is to promote equal access to Justice through support of law-related education and community service projects, designed to educate and assist youth, adults, and seniors.