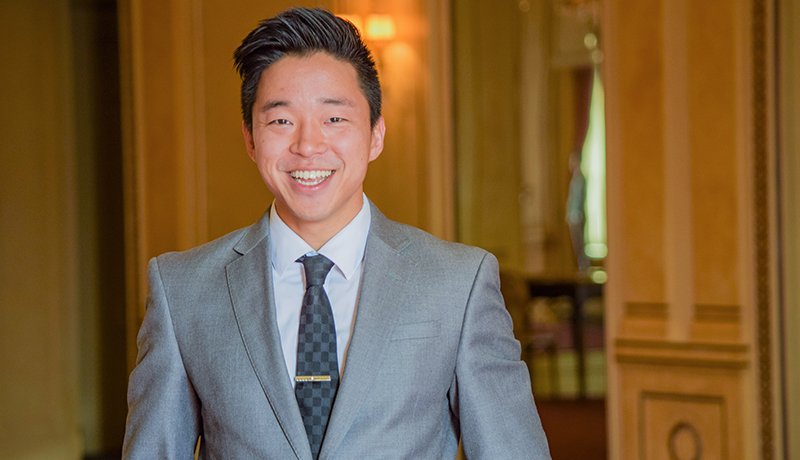 May 16, 2019
Hawai'i Supreme Court says "ALOHA" to Antony Kim '19
Congratulations to Antony Kim '19 on his post-bar law clerkship! Antony will be clerking for Associate Justice Sabrina S. McKenna of the Hawai'i Supreme Court.
Antony first met the Hon. McKenna at Southwestern's annual Intramural Moot Court Competition in 2017, where she served as a judge on the final bench. After winning the Second Place Best Brief Writer Award at the competition, Antony wracked up the courage to ask the Hon. McKenna for an externship in person. His efforts paid off! He successfully completed his externship and the Hon. McKenna asked him to clerk for her after graduation. 
"I am extremely grateful to Associate Justice Sabrina S. McKenna for extending me the wonderful opportunity to come back and clerk for her after graduation. This experience will undoubtedly play a pivotal role in my growth as a lawyer."

~Antony Kim '19
His best advice to current students interested in getting a clerkship? Externships! During his time at Southwestern,  Antony completed two externships with the Los Angeles County Public Defender's Office and served as an extern for the Hon. Amy Pellman and Hon. Sabrina McKenna. He was also in Law Review and the Street Law Clinic. 
He says, "I encourage students to take advantage of available externships, as you can apply the knowledge you learn in school hands-on. Externships give you the opportunity to build lasting relationships with those you work with. I strongly encourage doing externships with judges in the field of law you are interested in, whether they are at the trial or appellate level, as you have the invaluable opportunity to discuss a case, its merits, and the following hearings/trial in-depth with the judge."
We wish Antony the best of luck as he takes this next step in his legal career. 
Latest from the SW LAW BLOG