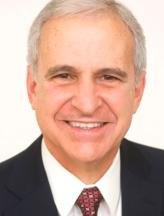 October 10, 2017
Southwestern Congratulates (and Welcomes) LADJ 2017 Top 100 Attorney Bruce Broillet
The Los Angeles Daily Journal recently named Bruce Broillet to its Top 100 Attorneys in California!  Congratulations!!
Bruce tried and won a $55 million jury verdict for sports and television personality Erin Andrews against the Nashville Marriott relating to video taken secretly of in her hotel room. The case garnered international attention and sparked conversations about security, safety and privacy for hotel guests. We look forward to welcoming him at this week's Inn at St. Ives.
This Friday (October 13th) Cindy Johnson '00 and Neville Johnson '75 are hosting the first Inn of the academic year. The Inn's topic is "Defamation, Privacy, Revenge Porn and the Internet: Breaking Up is Harder to Do."
The Inn of St. Ives was established by Southwestern's Alumni Association to provide small groups of law students the opportunity to have dinner and network with distinguished alums and other community leaders while having a robust and lively discussion on an interesting legal, ethical, or societal issue. There are four Inns scheduled for the 2017-18 academic year: October 13, 2017, January 18, 2018, February 15, 2018, and March 1, 2018.
If you are interested in participating in or learning more about Southwestern's Inns, please contact Alumni Board Member JVanHorst@TaylorBlessey.com.
Latest from the SW LAW BLOG