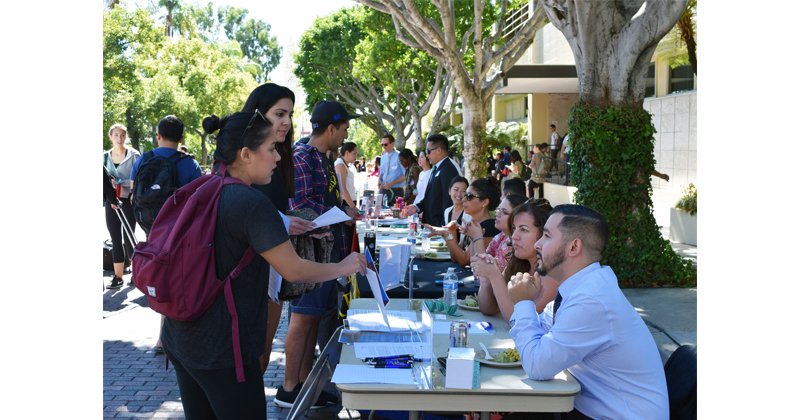 October 18, 2017
Public Interest and Public Service Employer Fair 2017
Calling all Southwestern students! Happening tomorrow, October 19th, is the 2017 Public Interest and Public Service Employer Fair.  Please join us from 12:15pm to 1:30pm in the Westmoreland Promenade!
The Public Interest and Public Service Employer Fair is designed for public sector attorneys and representatives to engage with and educate students on practice areas and legal services offered in the Greater Los Angeles community and how Southwestern students can support and gain applicable legal experience through volunteer, scholarship, clinical, fellowship or employment opportunities. Following below is a sample of employers from the 41 agencies who will be on campus:
Asian Americans Advancing Justice - Los Angeles
Bet Tzedek Legal Services
California Department of Justice
Children's Law Center of Los Angeles
Disability Rights California
Federal Public Defender-Capital Habeas Unit
Harriett Buhai Center for Family Law
Immigration Center for Women and Children
Inner City Law Center
KIND
Legal Aid Foundation of Los Angeles
Los Angeles Center for Law and Justice
Los Angeles County District Attorney
Los Angeles County Public Defender
Los Angeles LGBT Center
Los Angeles Waterkeeper
Office of the Los Angeles City Attorney
Orange County Public Defender
Public Counsel
Riverside County Public Defender
San Bernardino County Public Defender
U.S. Citizenship and Immigration Services - Los Angeles Asylum Office
U.S. Equal Employment Opportunity Commission (Legal Unit)
In addition to securing full-time summer clerkships, academic-year externships and post-bar/postgraduate clerkships offered by our public sector colleagues, Southwestern students collectively volunteered over 17,000 pro bono hours to the Greater Los Angeles Community in the last year alone through Southwestern's Public Service Program.
With the range of opportunities that are possible working with public interest and public service agencies, we hope you will join us at Southwestern's Public Interest and Public Service Employer Fair.