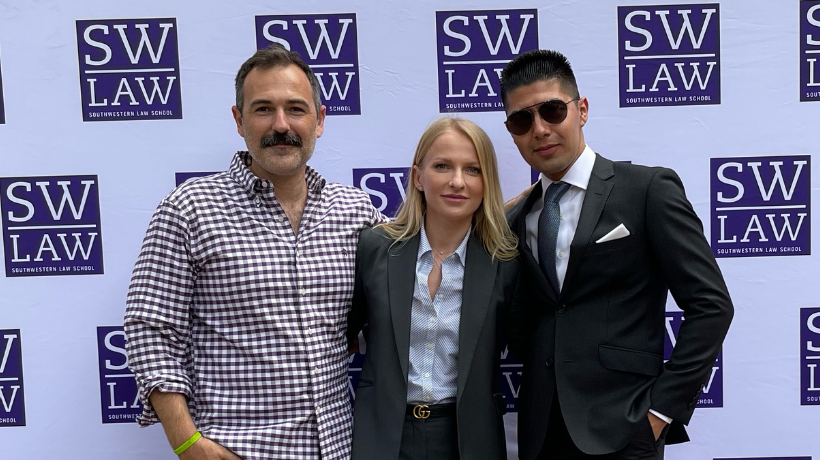 November 8, 2021
Moot Court Team Hassell Reaches Finals, Best-Brief Runner-Up!
Please join us in congratulating Moot-ers Elena Cordonean, Carlos Valenzuela, Nuccio Patti, and their coach Erica Jansson on competing in the 2021 Leroy R. Hassell, Sr. National Constitutional Law Moot Court Competition on October 14 - 16, 2021! 
Moot Court Team Hassell delivered brilliant arguments and demonstrated professionalism and poise as they competed against 40 teams from all over the country. Led by their team writer, Nuccio Patti, they won Best Runner-Up Brief, with oralists, Carlos and Elena, finishing the competition as finalists!
Moot Court Faculty Advisor Professor D'Italia was effusive with her praise for the students and their achievement.  
"Nuccio, Carlos, and Elena worked tirelessly to produce an excellent brief and oral argument.  This team exemplifies all that our honors programs hope to accomplish:  dedication, professionalism, teamwork, and persuasive work product.  They will be an asset to the legal profession." 

- Moot Court Faculty Advisor Professor D'Italia
This year's competition, hosted virtually by Regent University of Law, centered around two compelling issues. The first issue was whether a preindictment delay that causes the accused actual prejudice violates the Fifth Amendment when there is no evidence of bad faith on the part of the government. The second issue was whether the admission of an accused's post-arrest but pre-Miranda and pre-interrogation silence as substantive evidence of guilt violates the Fifth Amendment. 
Team Hassell's coach, Erica Jansson '21, recounted their performance during the competition in an email, "Round after round, Carlos and Elena blew the competition away. They maintained composure and professionalism in the face of some hot benches, delivered mic drop rebuttals, and advocated their positions with a fierceness and determination that is truly emblematic of Southwestern students."  She continued to praise, "As their coach, I am proud of Team Hassell's hard work and dedication as well as how they represented Southwestern."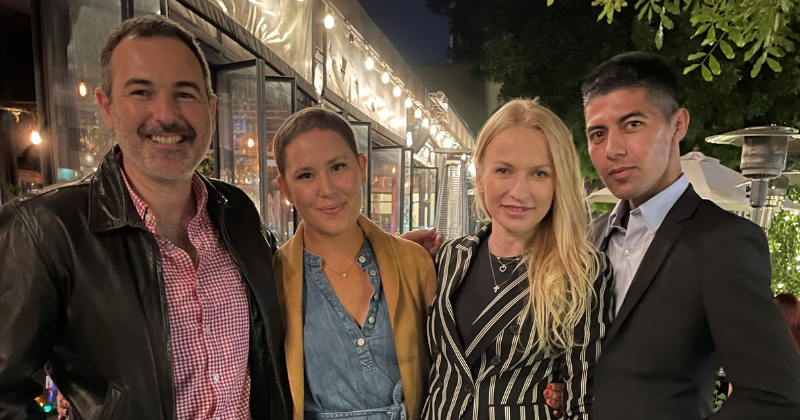 We could not agree more! Congratulations once again to Moot Court Team Hassell on their accomplishments! Thank you to the entire Moot Court Honors Program, their coaches, and their faculty directors for helping this team prepare.