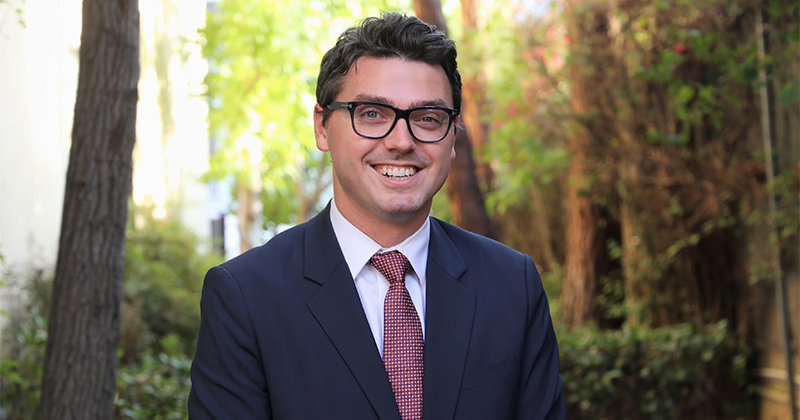 October 11, 2021
Professor Richard L. Jolly Co-Authors Revival of the American Civil Jury White Paper
By Ava Issary 
As part of his academic research as a fellow for the Civil Justice Research Initiative at the University of California, Berkeley, School of Law, Richard L. Jolly co-authored "The Civil Jury: Reviving an American Institution." The white paper explores why the American civil jury system is waning. Additionally, the paper advocates for the survival of the jury system, exposing numerous benefits it provides our society. Lastly and most significantly, the paper suggests research-based proposals for reviving the civil jury system.
Richard L. Jolly is an Associate Professor of Law at Southwestern Law School with nearly a decade of complex litigation experience in addition to his remarkable role in our nation's legal scholarship, with his focus being primarily on the socio-political and structural role of lay participation in judicial decision-making, specifically through the use and nonuse of grand, civil, and criminal juries. Jolly co-authored the white paper on the civil jury with Valerie Hans, professor of law at Cornell Law School, and Robert Peck, president of the Center for Constitutional Litigation.
In this white paper, the authors assert that the civil jury plays an essential role in the nation's social and constitutional make-up. However, this role has been eroded by legal, political, and other significant events such as the novel COVID-19 pandemic. Consequently, most civil disputes today are resolved through settlement and arbitration proceedings.
The authors successfully reveal the history and deterioration of the civil jury while providing research-backed solutions. These proposals include returning to a jury-trial default rule, eradicating legislation capping of jury damage-setting authority, expanding the use of innovative procedural tracks such as expedited jury trial projects, and ensuring that all civil juries be made up of twelve individuals who represent the communities from which they are drawn.
Jolly conclusively comments that "The COVID-19 pandemic has disrupted every government institution, but perhaps none more so than the civil jury. Indeed, in some jurisdictions, civil jury trials were essentially canceled for almost the entirety of 2020. This has led to a backlog of cases that experts suggest will take years to work through. That is a serious problem for an institution that was already under severe attack. The white paper's goal, then, is not only to sound the alarm on the current crisis but also to offer empirically supported proposals for how the jury can be restored to its position as a central institution in the American judiciary and, really, constitutional structure."
Southwestern Law School applauds Jolly for his role in this important research endeavor and is proud of the light this piece sheds on the challenges faced by the civil jury system.
Latest from the SW LAW BLOG