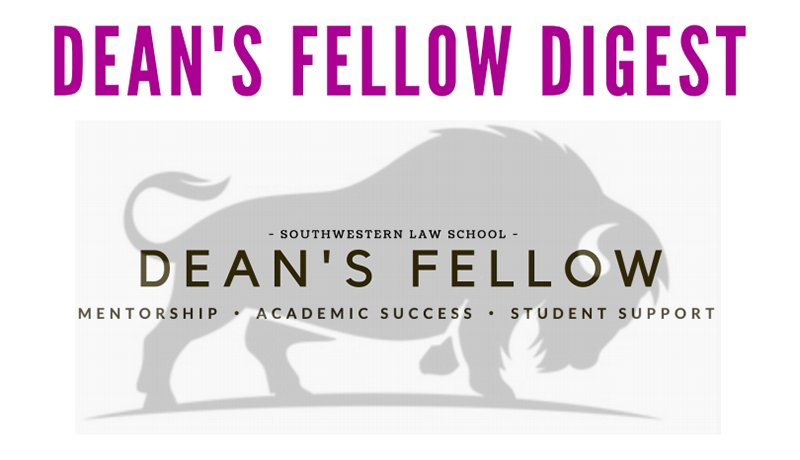 October 22, 2021
Dean's Fellow Digest Issue #34 - Blogger Encore: Coming Back To Your Why & Why Your Why Is Still Significant
Issue: 2021-10-22
Dean's Fellows consistently strive to support students in realizing their full academic potential, leading ultimately to success on the bar exam and in the workplace. To support all Southwestern students in this goal, the Dean's Fellows created this Digest as a way to check-in at critical times throughout the semester with helpful tips, strategies, and encouragement. 
IN THIS ISSUE:
Blogger Encore: Coming Back To Your Why & Why Your Why Is Still Significant
---

You have probably heard repeatedly throughout your first semester to remember your why. But why? The reason that brought you to law school will be the reason you succeed.
You may have "known" law school is difficult before you started, but it is impossible to imagine just how demanding it is until you're in the depths of it. The first year is the most difficult year. It is a new world, a new language, and you're navigating through foreign waters, implementing skills and strategies you need to succeed. As you overcome one obstacle, you're confronted with the next, repeatedly throughout these rigorous years. It can be overwhelming, occasionally testing your persistence and devotion. While there are many avenues for guidance on the material, only you can control your motivation and desire to keep pushing yourself.
Your why is your passion and your purpose. It is your determination to succeed and your inner fire. It gives you a sense of direction and muffles your self-doubt. Your why is uniquely yours.
My why is twofold: To prove that I can succeed in law school (for me), and to advocate for victims of violence (for others). When I'm stuck in my thoughts or question my abilities, I think about my why and it reignites a fire that blew cold in that difficult moment. I say to myself; I am here to prove that I can succeed. I need this training to develop the skills necessary to fight for those who cannot fight for themselves. Quickly, my self-doubt turns into positive energy and my thoughts transform: I must.
Knowing your why is not just important for law school, but for life. Sometimes, we get stuck in day-to-day stressors and lose sight of our goals. But just as we refer to the purpose of a statute to apply it effectively, we must remind ourselves of our purpose to get through the obstacles in the path we have chosen. Remember to check in with yourself and allow others to encourage you. These are the moments we will remember in practice that will make our achievements all the more valuable.
---
*About the Author:
LILIAN ZOHRAB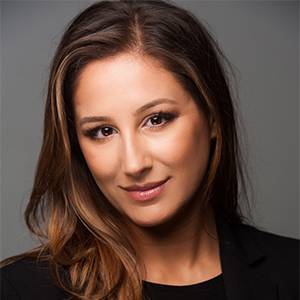 Lilian is a 3L Evening student who graduated from Cal State Fullerton with a B.A. in Sociology. She is currently a Dean's Fellow and is externing at the Los Angeles County District Attorney's Office. She intends to complete a concentration in Criminal Law to advocate for victims of violence.
Lilian has worked full-time throughout most of her academic career, so she knows what it feels like to have a busy schedule. She is excited to help you work through your busy schedule, as well. Lilian looks forward to being a resource for you as you dive into your Southwestern experience.
---
Southwestern Law School Dean's Fellows | Scheduling and Booking Website
Dean's Fellows are upper-division students with strong academic skills who go through a rigorous application and training process. They are an integral part of the Academic Success and Bar Preparation Department. They are carefully selected based on their academic excellence and ability to teach other students best-practice study methods that will help them become acclimated to the study of law. Dean's Fellows meet with students as academic mentors.
Please click HERE to make an appointment with a Dean's Fellow.