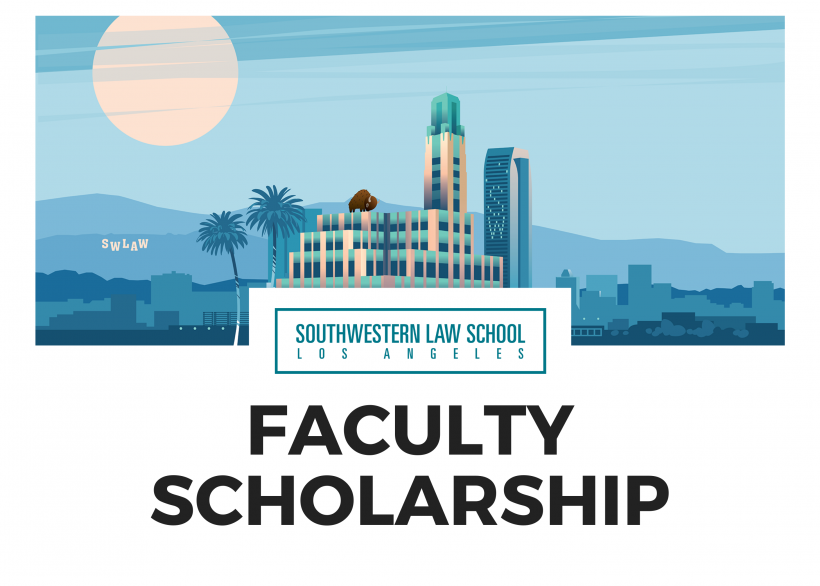 June 14, 2021
Southwestern Professors publish in UC Irvine Law Review, Harvard Business Law Review, and more!
Professor Caldwell has not one but two new publications under her belt.
The first is an article titled The Twice Diminished Culpability of Juvenile Accomplices to Felony Murder, published by UC Irvine Law Review. In it, Caldwell illuminates a troubling legal reality related to accomplice-based theories of felony murder as they apply to juveniles. She explains that this problematic regime leads to a disproportionate conviction of young people although their "culpability is 'twice diminished' due to their age and accomplice status." This is, in part, because "approximately half of all violent crimes committed by juveniles are committed in groups." Incorporating adolescent development research into the law, Caldwell calls for "a categorical ban on convicting juvenile accomplices for felony murder."
The second publication is an essay published in the Southwestern Law Review, titled Reflections on the Right to Move Freely Across Borders. Her piece responds to the other articles in a symposium dedicated to Caldwell's book, Deported Americans. Professor Julia Vázquez also contributed to this symposium, now published in volume 50 of the Southwestern Law Review (2021). 
---
The Harvard Business Law Review has published Professor Dorff's paper The Future or Fancy? An Empirical Study of Public Benefit Corporations. 
Though we shared the piece when it was originally written a year ago, there is no rule we are aware of against celebrating twice! Professor Dorff and his co-author are in the excellent company of authors from highly ranked schools such as Columbia, Stanford, and Yale. Duke. Download it here.
---
Professor Vázquez penned an article titled The Impacted Immigration Lawyer in the Era of Trump: Empathy, Wellbeing, and Sustainable Lawyering. 
The Southwestern Law Review recently published the piece as part of the symposium dedicated to Professor Caldwell's book Deported Americans. In her contribution, Professor Vázquez offers a novel perspective on immigration policies, focusing on the emotional toll these policies take on immigration lawyers involved with the immigration experience they professionally handle. Vázquez calls this group the "impacted immigration lawyers," as she describes their inability to "leave work at work," their exhaustion, and their decreased emotional or physical wellbeing. Her article importantly proposes "systems of support for the impacted immigration lawyer throughout their legal education and extending through the arc of their careers."