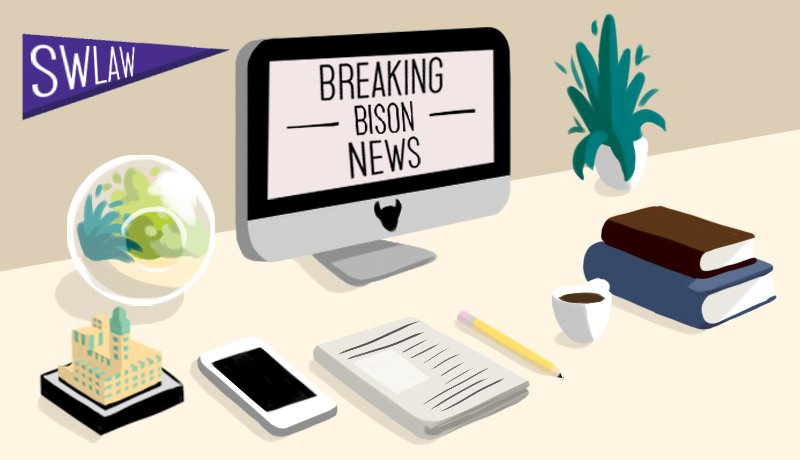 May 29, 2020
Professor Dorff on Public Benefit Corporations; Professor Werner-Simon in the News; and more!
By Ernesto Rodriguez '21

Public Benefit Corporations: The new corporate form?
Professor Michael Dorff featured by the European Corporate Governance Institute and the Harvard Corporate Governance Blog
Professor Dorff's latest article examines the rise of Public Benefit Corporations. This new form requires that directors consider a social purpose beyond the traditional profit-seeking duty: earning money, while also serving a social purpose. Critics of the PBC argue that this is just a facade for public relations purposes while actually pursuing a purely for-profit motive. Read more here. 

Tweets from President Influence Attorney General's Sentencing Recommendation
Professor Werner-Simon writes for the Philadelphia Inquirer
Professor Werner-Simon condemns Attorney General William Bar for withdrawing an appropriately computed sentencing recommendation from federal prosecutors. Criminal Defendant Roger Stone's sentence seemed to be instantly reduced after a Twitter rant by President Trump. Read more here.

Ruling Affirms the Moral Rights Artists Have in Their Works
Professor Victoria Burke writes for the Daily Journal 
Professor Burke's latest Daily Journal article involves the ruling by the 2nd Circuit affirming the District Court's landmark decision in the "5Pointz Litigation" to award statutory damages of $6,750,000 to street artists for the destruction of 45 works of aerosol art on a NY building set for demolition.   Read her full article in the Daily Journal (subscription required). 

Do Protestors Endanger the Public Health?
Professor Werner-Simon writes for the Santa Monica Mirror 
Professor Werner-Simon 's article examines the stay at home order protesters in Huntington Beach and the President's confusing comments about the situation.  Read more here.

Antidote to the Administration's COVID-19 Briefings? 
Professor Werner-Simon writes for the Daily Journal
Professor Werner-Simon 's article reveals how she is handling her home confinement and revisits her past experiences and gives us her take on the current presidential approach to the COVID-19 global pandemic. Read more here.