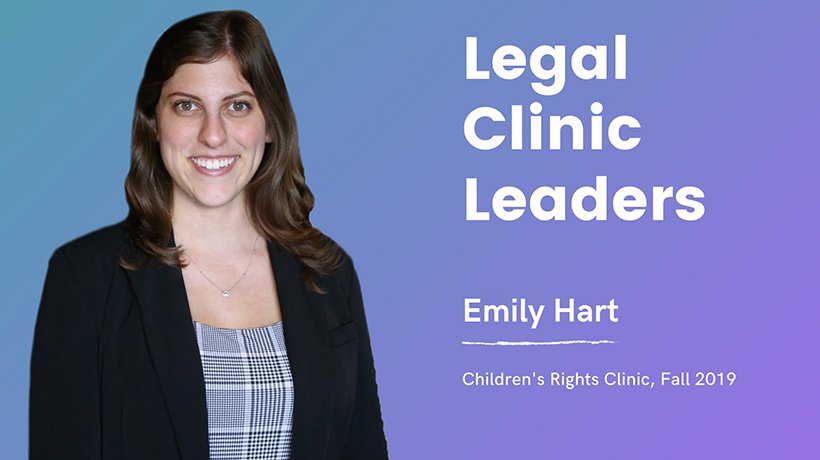 March 13, 2020
Legal Clinic Leaders Series - 2L Emily Hart
We're shining a spotlight on the students who work directly with and in the community. These students provide quality legal representation to under-served individuals and communities. They showcase the many different fields of law you can explore through the legal clinics and the wide range of opportunities available to students to gain practical lawyering skills.  We hope their experiences will inspire YOU to join a legal clinic. 
---
Meet 2L Emily Hart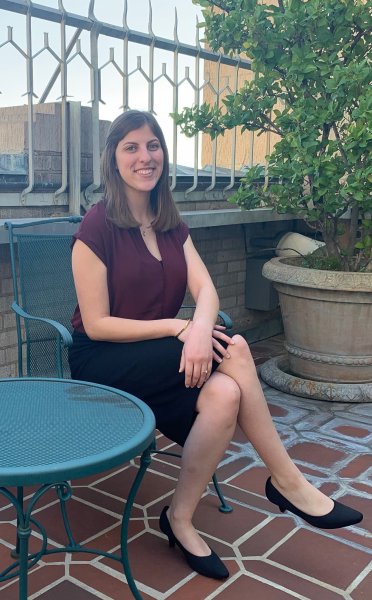 Children's Rights Clinic, Fall 2019
Why did you decide to participate in a clinic?
The clinics had a major impact on why I decided to attend Southwestern. Partaking in a clinic is a great way to get hands-on experience while simultaneously learning a new field of law.
What stands out about your clinic experience?
The fact that I can step into the role of an advocate as a law student stands out to me because I can develop a relationship with those who need help in my community and provide assistance when needed.
What skills and knowledge did you learn from your clinic experience?
One vital skill I learned is how to perform a successful client interview. I practiced techniques such as active listening and handling sensitive topics. I was also able to work on my negotiation skills by attending school meetings and advocating on behalf of my client for more support and services.
What do you think helped take you from student to advocate?
In class, we would act out simulations of school meetings. We were given a fact pattern as well as confidential facts for the role we were playing. The goal was to interact with each other and come to an agreement regarding the child's placement, services, etc. The simulations prepared me for what to expect during actual school meetings as well as helped me practice my responses to different statements given by school faculty.
What words of advice would you have for future clinic students?
Entering into a new setting where everyone has been working in this field longer than you have can be intimidating. However, do not let that discourage you from being a successful advocate. The class component of the clinic prepares you with everything you need to know, and there are a lot of resources in the clinic for you to use as well. Be confident in your work!
Please provide an inspiring anecdote from your clinical work experience.
My favorite part of the clinic was meeting most of my clients in person and listening to their concerns before we spoke to the school on their behalf. 
An interview that stands out to me is one we performed in the playroom of the clinic office. Our client was very nervous, so we asked our questions at the mini play-table while our client played with some toys next to his parents to ensure he was comfortable.
---
Interested in learning more about the legal clinics? Visit our website here.