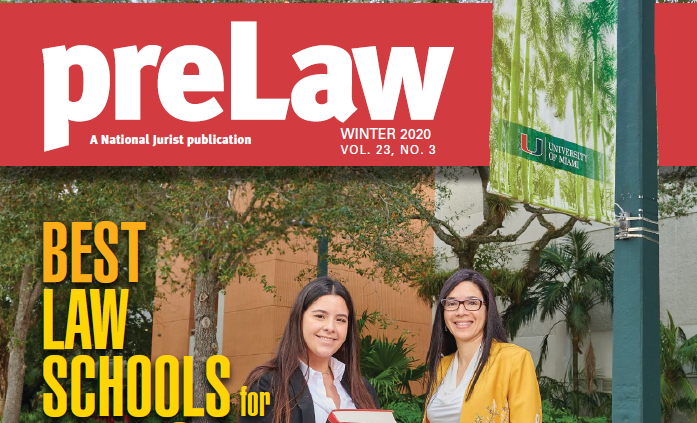 January 29, 2020
SW LAW Named Best Law School for African-Americans, Asians, and Hispanics
Any visitor to our campus could have told you that!  Just look around the courtyard/promenade/your classes; peruse the Bison of the Week posts; observe our affinity student groups in action. Thank you preLaw Magazine for acknowledging our melting pot of a student body. We hope other groups not mentioned by preLaw also feel welcome and valued on campus. We ARE Diversity.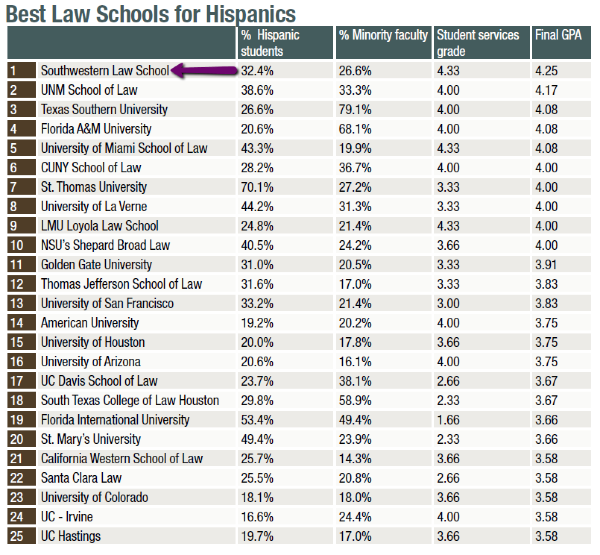 #1 for Hispanics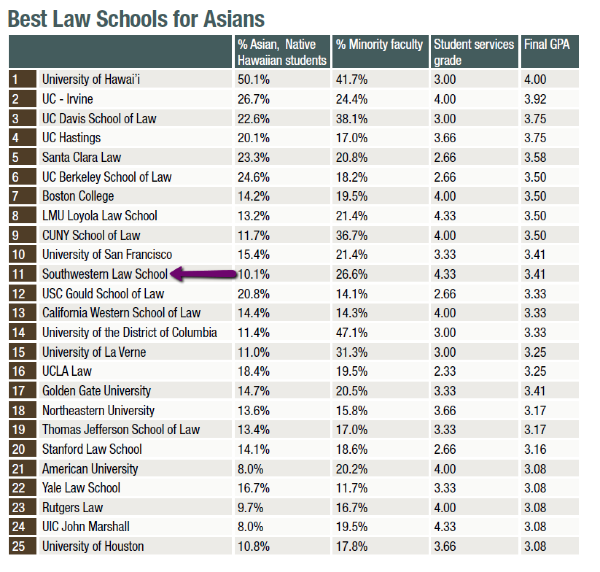 #11 for Asians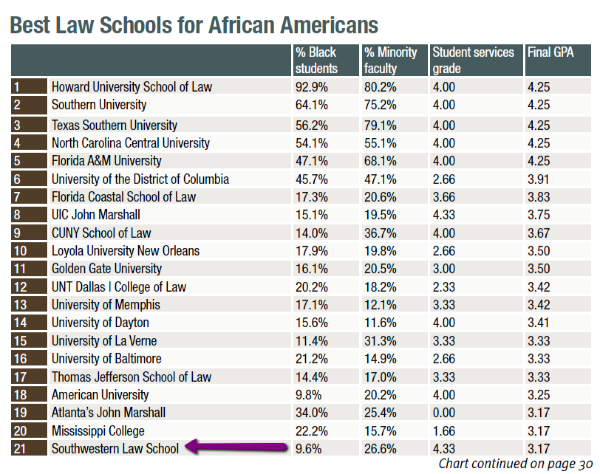 #21 for African-Americans

Access the digital copy of preLaw Winter 2020 issue here.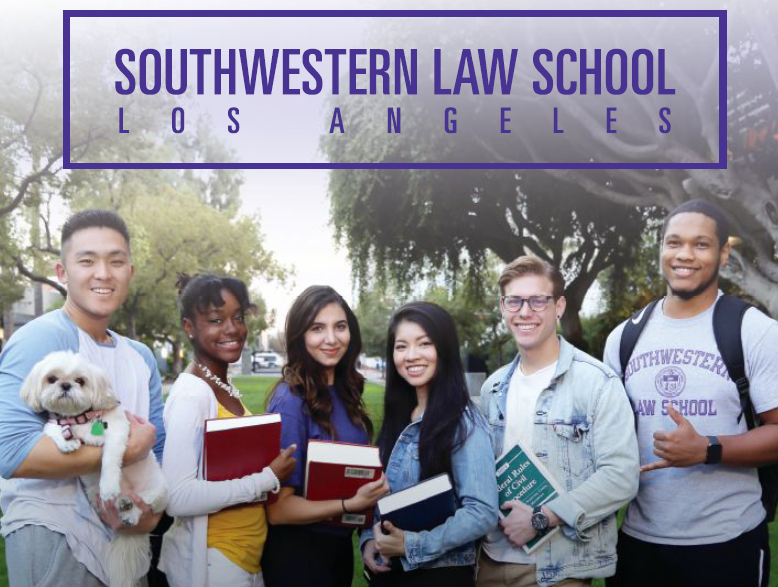 Latest from the SW LAW BLOG