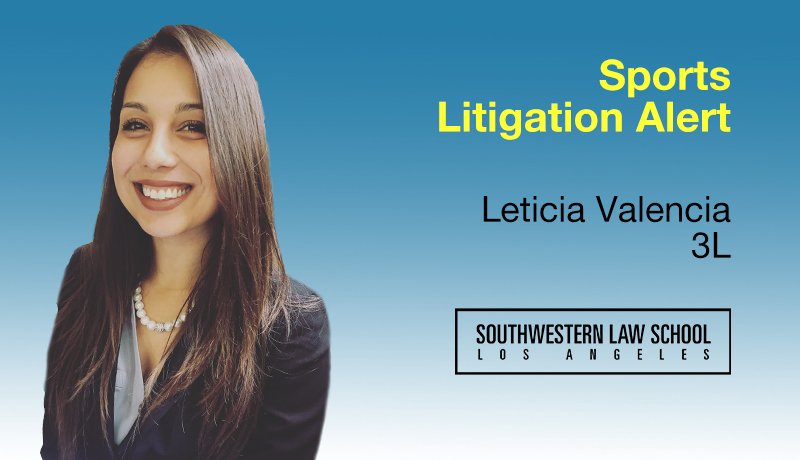 January 27, 2020
3L Leticia Valencia Scores Again With Another Published Piece
3L Leticia Valencia scores again, publishing an article in Sports Litigation Alert with Southwestern sports law professor, Jeff Birren '85. 
---
Please enjoy a summary of the article written by Leticia:
"California Court of Appeal Revives Civil Molestation Case Against USA TAEKWONDO,"  Sports Litigation Alert: 
Defendant Marc Gitelman was a USA Taekwondo coach that sexually molested three of his young female athletes. Two out of three of his former students were molested by him for over two years.
When the athletes finally had the courage to speak about the tragic events that occurred while under Gitelman's supervision at competitions and during their travels, Gitelman was not penalized. He remained a coach for years, even after the victims exposed his egregious acts. The plaintiffs, all three of his former students, joined together to bring a cause of action against Gitelman, USA Taekwondo (USAT), and The United States Olympic Committee (USOC).
The court found USAT to be the defendant most qualified to have prevented this from occurring. However, USOC was dismissed from the action because they were too remote. Ultimately Gitelman was imprisoned, and USAT was penalized for their years of inaction.
---
Congratulations on your second published piece in Sports Litigation Alert, Leticia!
Read her article in Sports Litigation Alert, Volume 16, Issue 23 (subscription required).