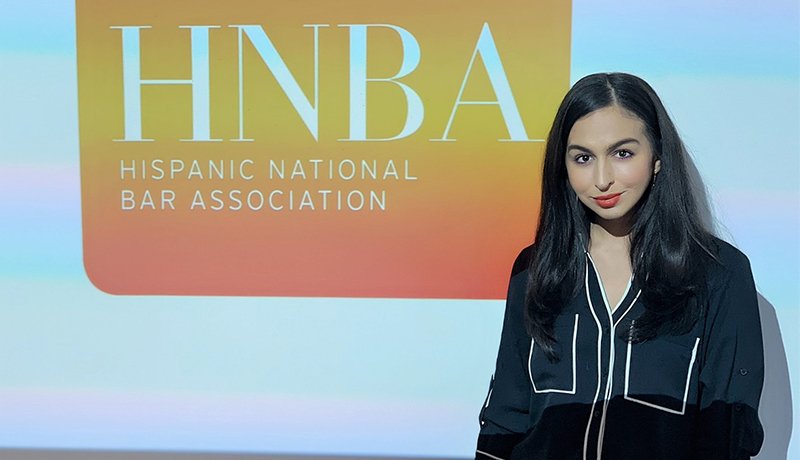 July 15, 2019
Rosemary Tamayo Selected For HNBA IP Law Institute
Congratulations to rising 2L Rosemary Tamayo! She has joined the 2019 class of the Hispanic National Bar Association's Intellectual Property Law Institute. Rosemary was one of 30 law students selected nationally for this highly competitive and all expenses paid for IP law immersion program.
The Hispanic National Bar Association (HNBA) founded the Intellectual Property Law Institute (IPLI) in 2013 to increase Latino representation in the field of intellectual property law. At the time, Latino IP attorneys made up only 1.8% of the profession. The IPLI has helped increase those numbers with 75% of its participants going on to pursue a career in IP law.  According to the HNBA website, the program provides substantive instruction and hands-on practical experience with writing workshops, visits to U.S. government institutions related to IP law, briefings from leading IP practitioners and congressional and executive branch authorities, mentorship relationships, and networking opportunities.
This year's HNBA Intellectual Property Law Institute was held on June 1st - June 7th in Washington D.C.,  in partnership with Microsoft, Adobe, Apple, Facebook, Google, and Lenovo. 
The program was also generously supported and sponsored by the following law firms:  
Davis Wright Tremaine
Ferraiuoli
Finnegan, Henderson, Farabow, Garrett & Dunner
Fish & Richardson PC.
Merchant & Gould
Polsinelli
Sheppard Mullin
Shook Hardy & Bacon
Sidley Austin
Troutman Sanders
Wilmer Hale
Workman Nydegger
Of her experience in the IPLI, Rosemary had this to say:  "I am honored to have been chosen as one of 30 law students around the nation to participate in the HNBA/Microsoft Intellectual Property Law program in Washington D.C. Thank you to the Hispanic National Bar Association and all of the sponsors and mentors for this incredible opportunity."
 

"It is programs like this that give future Latina law students the confidence to establish themselves in the field of intellectual property law."

 

- Rosemary Tamayo, 2L 

 
 Congratulations, Rosemary! We are so proud!
---
About the Hispanic National Bar Association: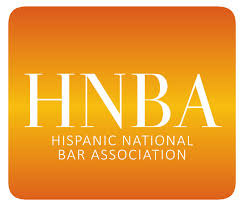 The HNBA is a nonprofit, nonpartisan, national membership organization that represents the interests of Hispanic legal professionals in the United States and its territories.
For 47 years, the HNBA has carried out its purpose to serve the public interest by cultivating the science of jurisprudence, advancing the standing of Latinx individuals in the legal profession, fostering respect and reform in the law, facilitating the administration of justice, encouraging the advancement of Latinx students, supporting diversity and inclusion, and promoting the educational, professional, and economic advancement of Latinx people.
The HNBA is divided into 19 regions and has local affiliate organizations across the United States. The HNBA National Office is in Washington, DC. The National Office Team works collaboratively to assist the HNBA National President, Executive Committee, Board of Governors, sponsors and members to plan and carry out their vital work and mission. 
Latest from the SW LAW BLOG