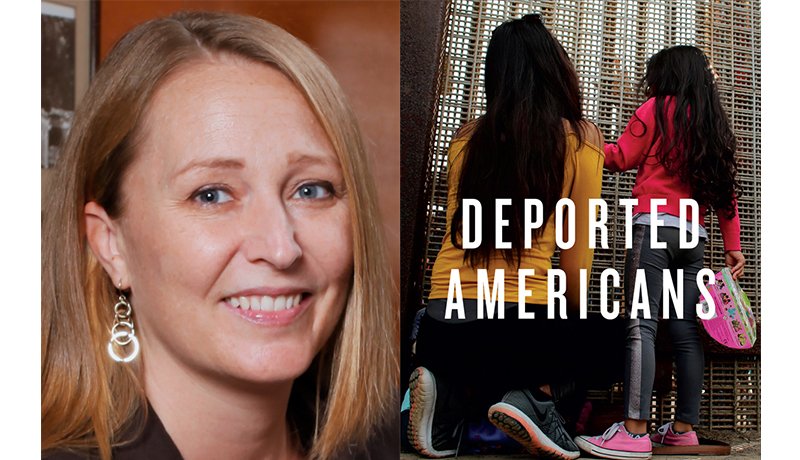 May 21, 2019
Professor Caldwell Takes "Deported Americans" on the Road
Our very own rock star Professor Caldwell is on the move. She is doing a book tour and coming to a location near you! Her most recent publication, Deported Americans: Life After Deportation to Mexico, is out, and it is generating buzz and encouraging conversations on a challenging and timely topic. 
---
About her book: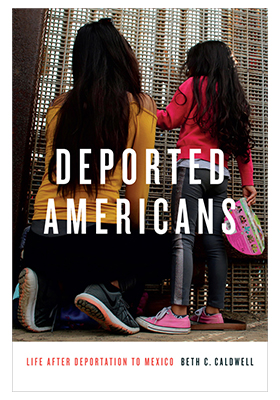 When Gina was deported to Tijuana, Mexico, in 2011, she left behind her parents, siblings, and children, all of whom are U.S. citizens. Despite having once had a green card, Gina was removed from the only country she had ever known.
In Deported Americans legal scholar and former public defender, Beth C. Caldwell, tells Gina's story alongside those of dozens of other Dreamers, who are among the hundreds of thousands who have been deported to Mexico in recent years. Many of them had lawful status, held green cards, or served in the U.S. military.
Now, they have been banished, many with no hope of lawfully returning. Having interviewed over one hundred deportees and their families, Caldwell traces deportation's long-term consequences—such as depression, drug use, and homelessness—on both sides of the border. Showing how U.S. deportation law systematically fails to protect the rights of immigrants and their families, Caldwell challenges traditional notions of what it means to be an American and recommends legislative and judicial reforms to mitigate the injustices suffered by the millions of U.S. citizens affected by deportation.
---
This is a unique opportunity to see Professor Caldwell outside of the classroom setting and witness how her work is impacting and benefitting the academic community.
Want a more in-depth perspective of the riveting stories captured in Professor Caldwell's book?  Catch her live at one of her upcoming book signings and discussions at these following locations:
Chevalier's Books, Los Angeles
Thursday, May 23rd at 7:00 P.M.
126 N Larchmont Blvd, Los Angeles, CA 90004
Vroman's Bookstore, Pasadena
Sunday, June 2nd at 5:00 P.M.
695 E. Colorado Blvd, Pasadena, CA 91101
City Lights Books, San Francisco
Saturday, June 22nd at 1:00 P.M.
The Women's Building
3543 18th Street, San Francisco

*Reservations required. E-mail: staff@citylights.com
---
Read what Kirkus had to say about Professor Caldwell's book here. 
Latest from the SW LAW BLOG