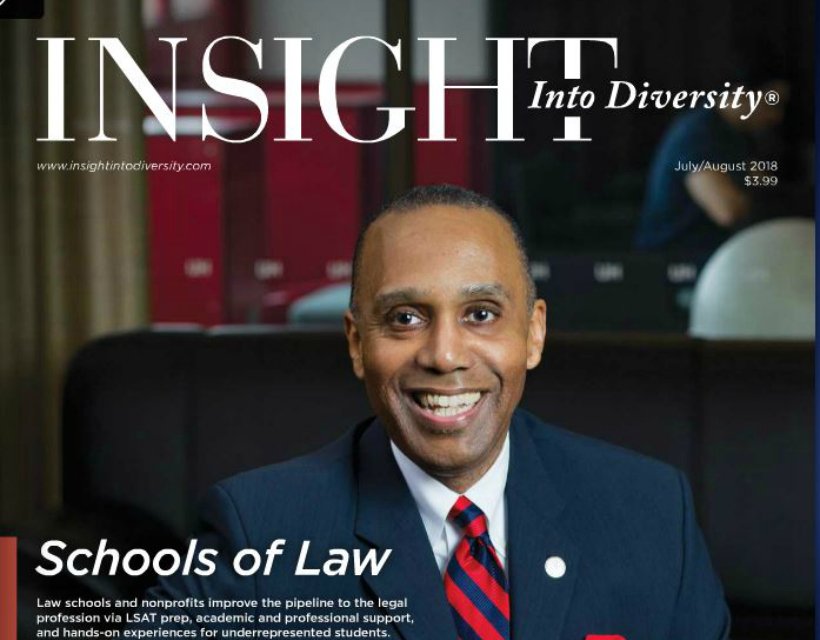 August 17, 2018
Southwestern Acknowledged for Committing to Diversity
We mean that in a good way!
Southwestern and the University of Houston Law Center are the focus of Alexandra Vollman's recent article about schools going "beyond recruitment to ensure that underrepresented students have the tools not only to enter and succeed in law school, but also the legal profession."  Thank you, Ms. Vollman, that is perfectly phrased!  
Ms. Vollman's article appears in the July/August issue of INSIGHT Into Diversity® - the publication that has awarded Southwestern its HEED (Higher Education Excellence in Diversity) seven years in a row.  According to the article, the national minority law school enrollment is  31.4 percent.  Southwestern's 2018 entering class was 45% diverse.  (You can read the full article here:  http://bit.ly/DIversifyLaw .)
A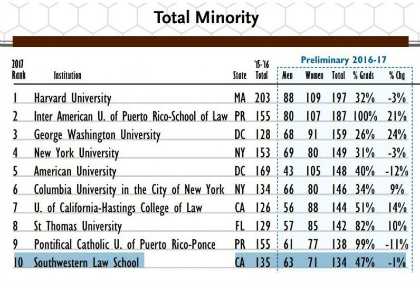 few weeks ago, Diverse: Issues in Higher Education, included Southwestern on a list of the ten law schools with the most minority graduates.  The list, topped by Harvard, is based on the quantity of 2015-16 diverse graduates.  However, Southwestern had the fifth highest percentage of minority graduates - 47%, higher than Harvard  - 32%, George Washington - 24%, NYU-31%, American University - 40%, and Columbia - 34%.
Diversity and inclusion are so entwined in Southwestern's DNA we sometimes forget that not all institutions reflect these core values.  A lot of schools talk about diversity, we are diversity. Our marketing department was recently asked to switch out a photograph because it was "the stereotype of diverse students."  The person thought the image was stock photography, it was just a photograph of our Moot Court Honors team.  
Rest assured, we aren't going to sit back and rest on our growing pile of diversity awards. #HellNo!  Southwestern is committed to full diversity.  We strive to create a welcoming educational environment for all types of diversity, not just racial/ethnic minorities and not just our students.  We know that the more diverse our students, faculty, and staff are, the more enhanced the Southwestern experience will be.  Diversity and inclusion must also embrace those with disabilities, the LGBTQ community, military veterans, and let's add political and thought diversity to our wish list.