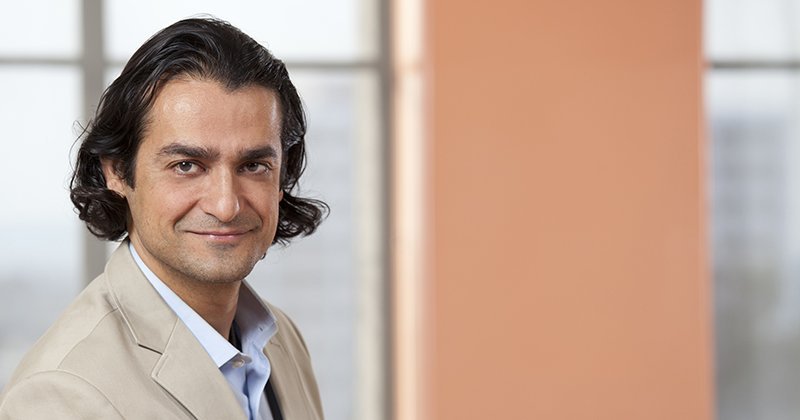 March 8, 2018
Professor Tehranian Honored by the IABA Los Angeles
Congratulations to Professor John Tehranian! He is being honored with an award at the Iranian American Bar Association LA's 13th Annual Nowruz Gala on Thursday, March 15th! Professor Tehranian will also be speaking at the event.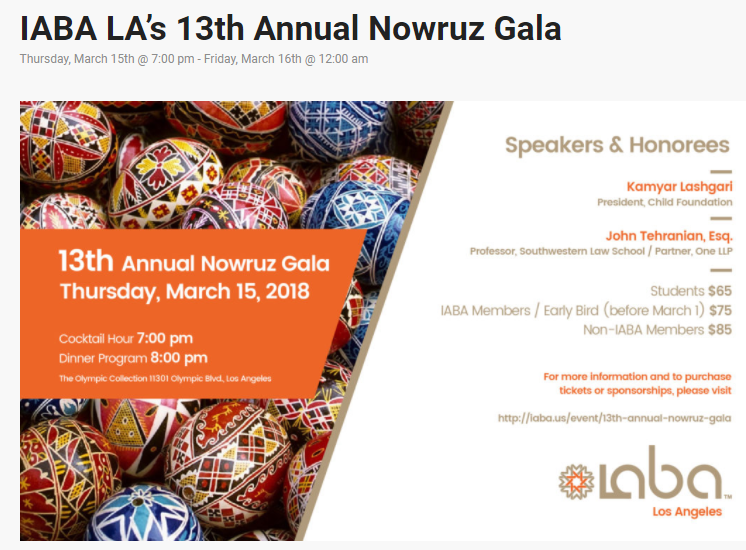 Past honorees include Hector Villagra, ACLU Executive Director, and LA City Attorney Mike Feuer. 
Interested in learning more or attending the event? Click here.
About the Iranian American Bar Association:
The Iranian American Bar Association ("IABA") was formed in 2000 in the District of Columbia. Having begun with one chapter and only four founding members, IABA has grown to include nine chapters nationwide and a membership of prominent attorneys, law students, and members of the judiciary.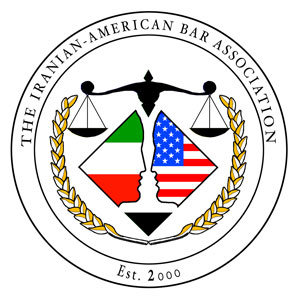 IABA is a professional organization that seeks to educate and inform the Iranian-American community about legal issues of interest and to ensure that the American public at large, our local representatives, and other government officials are fully and accurately informed on legal matters of interest and concern to the Iranian-American community. IABA also strives to foster and promote the achievements of Iranian-American lawyers and other legal professionals. IABA is an independent, non-religious and apolitical organization. IABA is not a lobbying or advocacy group; it is primarily an educational organization.
IABA is a non-profit organization under section 501(c6) of the Internal Revenue Code.
###
Latest from the SW LAW BLOG