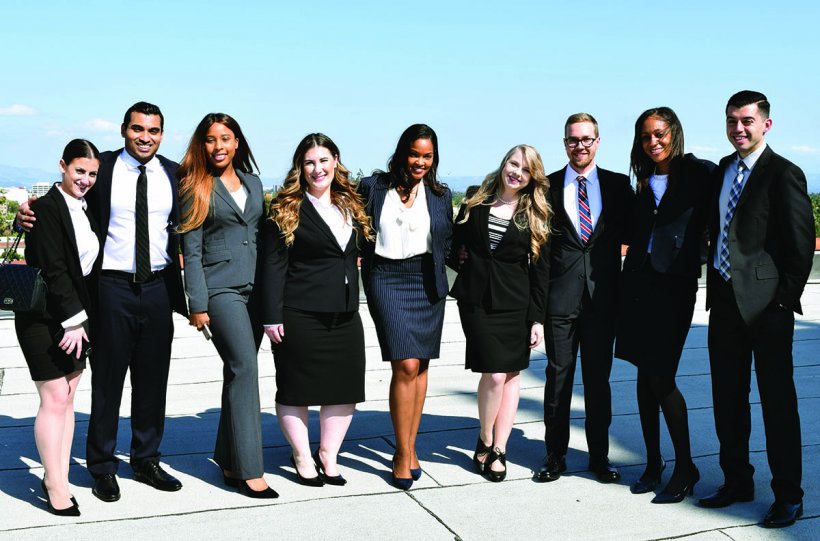 January 27, 2018
Today, January 27, 2018, is DIVERSITY DAY
Diversity is at the heart of the Southwestern community. It's not something we simply speak about; it's something we live on a daily basis. Although Southwestern is one of the most racially diverse law schools in California, we realize diversity goes far beyond race and ethnicity. On this day, we celebrate how all of our experiences, perspectives, and backgrounds enrich the classroom, the legal profession, and the communities we serve.
At Southwestern Law School, you will see diversity in our faculty research and the classes we teach. You will see diversity in our programs of study: we have the longest standing 2-year JD program in the country (SCALE), and one of the only JD programs specifically designed to accommodate the needs of students with child- or elder-care responsibilities (PLEAS). Diversity runs through our alumni and the various fields of practice they're enjoying. Lastly, you will see diversity in our student organizations and their accomplishments—we believe they are the heart of this school.  
Saturday, January 27th Schedule:
1:30 p.m.   Check-In
2:00 p.m.   Welcome by Dean Susan Westerberg Prager
2:15 p.m.   Crossing the Thin Blue Line – Police Abuse or Justified Action?
You've seen the news.  Police actions are scrutinized on a daily basis. Is the scrutiny justified? What constitutes legal action on the part of police and when does it cross the line into criminal conduct? How has the media shaped the perception of police actions? Professor Bill Seki will discuss police abuse cases from Rodney King to Ferguson. He will look at the factors considered by prosecutors when charging cases and the tactics used to defend officers accused of crimes.
3:00 p.m.   SCALE 2-Year J.D. Overview by Associate Dean for SCALE, Harriet M. Rolnick
3:15 p.m.   Break
3:30 p.m.   Why Is Law School Difficult . . . But Also Enjoyable?
Robert Mena, Associate Dean for Student Affairs, will discuss the concerns you might have about handling the rigors of law school. Dean Mena will share actual examples of first-year law students and how they are thriving – to illustrate why law school can be both enjoyable and inspiring.
4:00 p.m.   Transforming Your Community Through Public Service
Passion brings students to law school and keeps them thriving! For many, that passion is serving the community. Hear from current students and recent alums about their transformative experiences serving their local communities through our Public Service Program, student organizations including Public Interest Law Committee and Teen Court, and courses such as the Street Law Clinic, Immigration Law Clinic, Community Lawyering Clinic, and Children's Rights Clinic.
4:45 p.m.   Reception
Mingle with Southwestern's diverse community of alumni, faculty, deans, and student organization leaders over heavy hors-d'oeuvres.
5:15 p.m.   Campus Tours (optional)
For more information, or questions about the event, please contact the Admissions Office at admissions@swlaw.edu.
Latest from the SW LAW BLOG