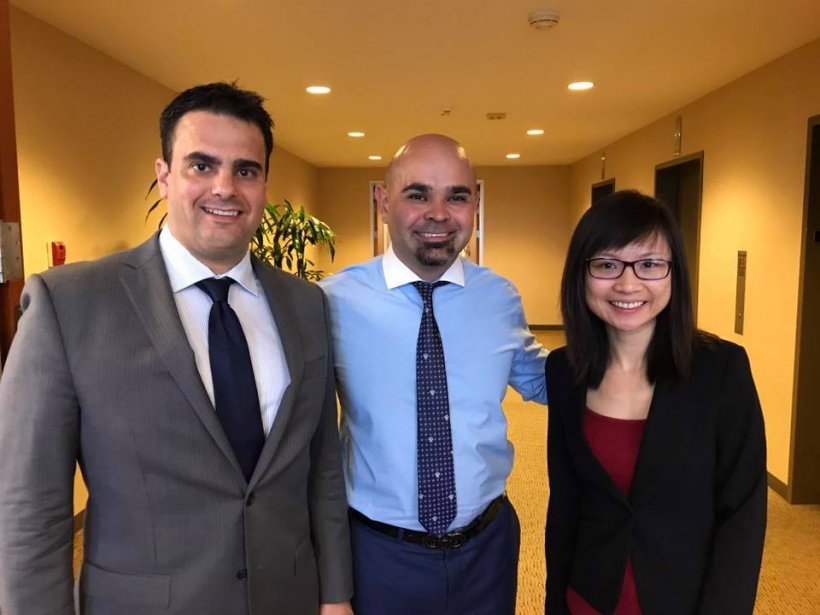 August 31, 2017
Southwestern's Domestic Violence Advocacy Initiative Names Its First Fellows
Southwestern's Domestic Violence Advocacy Initiative (DVAI) recently named Anthony Bonadies '14 and Alice Nguyen '16 as its first ever Fellows.  These Southwestern graduates stood out from the other 2017-18 applicants and in one week begin fellowships at Levitt & Quinn.  
Both Fellows will provide pro bono legal services to procure/enforce domestic violence restraining orders for those without means to retain counsel.
The entire Southwestern community is extremely proud of these young attorneys and the meaningful impact they will have on their clients' lives. Anthony and Alice are deeply committed to public service and remind us all how important it is to step up and assist the most vulnerable members of our community. 
Congratulations Anthony and Alice!!
Visit the DVAI page to learn more about these amazing young lawyers.