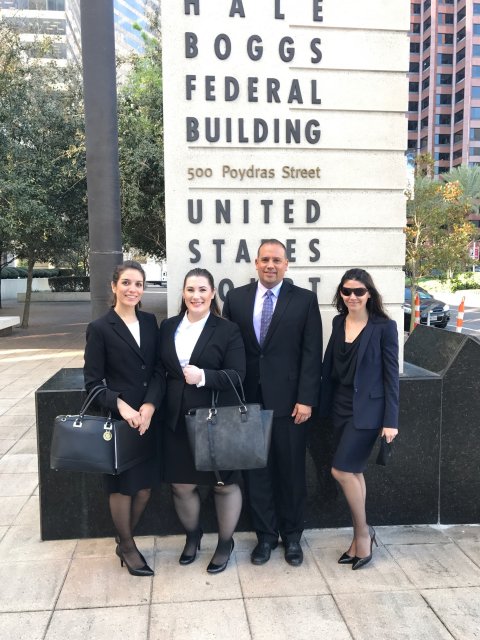 March 2, 2017
Moot Court Team Wins Best Brief
At the 22nd Annual Tulane Law School Mardi Gras Invitational National Sports Law Moot Court Competition held on February 21 to 24, Southwestern's team of Matilda Barseghian, Mikaela Cox and Rita Dilorenzo won First Place Brief out of 25 participating teams. Alumnus Oliver Vasquez '00 coached the team.
The competitors explained that the biggest challenge was finding time to prepare for the competition, which required juggling their different schedules to make deadlines and team meetings. Cox is a SCALE student, Barseghian is in the traditional program, and Dilorenzo is a part-time evening student.
"The biggest thing that set our brief apart was the time spent editing," Cox said. "During the line-by-line editing process we really came together collectively to reorganize, restructure, and refine the brief and never neglected the details. Each member of the team brought their own strength to the process. It was a team effort to the finish line."
Two separate issues arose in the problem they argued. The first issue was based on the Tom Brady "deflategate" case and the deference to arbitration decisions. The second issue involved antitrust laws in sports leagues and the application of the non-statutory labor exemption in collective bargaining relationships.
Latest from the SW LAW BLOG