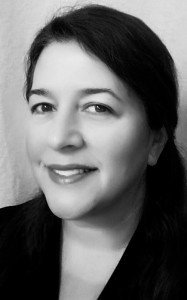 April 22, 2016
Southwestern Alumna Receives Two Prestigious Criminal Defense Practice Awards
Steffeny Holtz '94 is the 2016 recipient of the Criminal Courts Bar Association's Jerry Giesler Memorial Award and the Los Angeles County Bar Association Defense Attorney of the Year. She will receive the Jerry Giesler Memorial Award on April 23 and the LACBA Criminal Justice Award on May 11.
"This is very unexpected and humbling, and I'm very grateful to be recognized," said Ms. Holtz, who has been a solo practitioner for the entirety of her 21-year career, practicing criminal defense in courts throughout Southern California.
Recently, Ms. Holtz has successfully defended some memorable clients, including a teacher who was accused of molesting students, a man charged in a home shooting (in which no one was hurt and a gun was fired in self-defense), and a client who was exonerated for an assault in a bar that was an act of self-defense.
Effectively defending a teacher who was not guilty was particularly important to Ms. Holtz. "We need teachers to be able to interact with students for them to be able to get the benefit of a student-teacher relationship," she said. "I can't help but think of how damaging these cases can be to a teacher's willingness to step out and be great educators. Accusations like this can have a chilling effect on the profession."
Ms. Holtz has won numerous acquittals for a diverse clientele. She was an early founding attorney member of the Families to Amend California's Three Strikes, which eventually convinced DA Steve Cooley to change the LA County DA's policy in third strike cases. She is a member of the Los Angeles County Bar Association and currently serves on the Executive Committee of Indigent Criminal Defense Program (ICDA).
She credits Southwestern with giving her the foundation and support to pursue this particular career path. "I went into private practice at the encouragement of Professor Norm Garland," Ms. Holtz said. "I was his research assistant when I was at Southwestern, and studied with him in the summer abroad program in Canada (Southwestern's first comparative criminal law program at the University of British Columbia). He gave me the buzz to do it."
While a student at Southwestern, Ms. Holtz co-founded the Women's Law Association, which Professor Catherine Carpenter co-chaired. She also considers Professors Kelly Strader and Isabelle Gunning mentors.
"I knew she would be a great lawyer when she spoke up in my evidence class," Professor Garland said. "She commented on a case that had puzzled me for years, in terms of how to communicate its holding to students.  So, one day when I was discussing the case, Steffeney put up her hand and insightfully cut to the core of the matter.  Later, she was in my Trial Advocacy class and there too she demonstrated the ability to be a fine lawyer, and a trial lawyer to boot."
Ms. Holtz also praised the late, legendary criminal defense attorney and fellow Southwestern alum Gigi Gordon '82 as an early mentor to whom she attributes much of her success. Ms. Holtz was appointed as special assistant to Ms. Gordon during the "Rampart Scandal" litigation. This experience helped to form Ms. Holtz' analytical approach to defending her clients.
Since 1985 the Los Angeles County Bar Association's Criminal Justice Section has presented annual awards to the outstanding judge of the year, prosecutor and criminal defense attorney of the year in Los Angeles County and career achievement award. Generally the awards are given in recognition of a distinguished legal career in criminal law. The Executive Committee of the Section considered the following specific factors in selecting award recipients: Trial experience, courtesy to witnesses, parties and counsel, courtroom demeanor, temperament, legal ability and knowledge of the law, dedication to the high principles of the legal profession and to the administration of justice and service to the bar and/or pro bono service to the public.
Ms. Hotlz is only the second woman ever to win the Gerry Giesler award as an individual practitioner (the other was Leslie Abramson), which is presented by the Criminal Courts Bar Association. CCBA is a county wide organization of criminal defense lawyers in both public and private practice, law students, allied professionals, prosecutors, judges and private individuals. The goals of the Criminal Courts Bar Association are the protection of individual rights and liberties, improvement of the Criminal Justice System, enhancement of the Criminal Law Practitioners, and the continuing education of the Criminal Defense Bar. The Jerry Giesler Award is named for the famous criminal defense attorney who was the first President of the Criminal Courts Bar Association in Los Angeles.
Information on the LACBA Awards.
Latest from the SW LAW BLOG