Nydia Johnson '10
Associate Dean, Academic Success and DEI Initiatives | Associate Professor of Law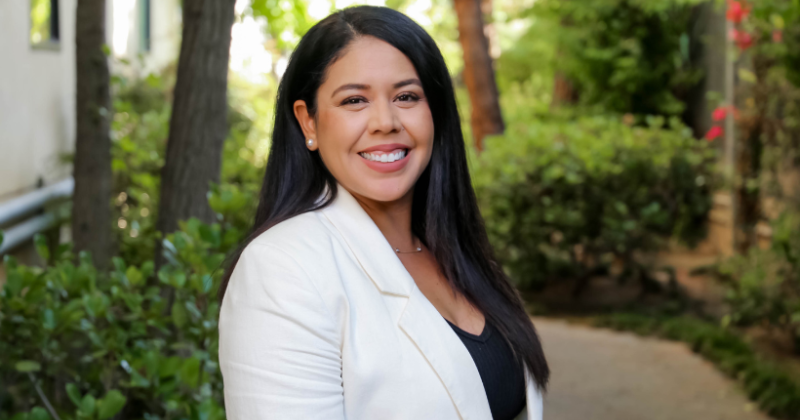 B.A., Communication and  Political Science, University of Southern California, Los Angeles, 2007
J.D., Southwestern Law School, 2010
Member, California State Bar
Joined Southwestern: 2012
Dean Johnson brings a wealth of experience fostering student success. She provides overall leadership and management for all aspects of the Academic Success and Bar Preparation Department and oversees the Diversity, Equity, and Inclusion initiatives for students. She also co-chairs the Dean's Task Force for Equity, Inclusion, and Belonging. Her previous experience includes serving as the Dean of Students and Diversity Affairs.
"I enjoy working to advance Southwestern's longstanding commitment to diversity, inclusion, and excellence in the legal profession. Our students come to us with varied backgrounds and lived experiences. An important aspect of promoting greater representation in this profession involves ensuring our students receive the necessary support during their time in law school, enabling them to thrive and achieve success in their legal careers."
Before joining Southwestern, Dean Johnson graduated from the University of Southern California with a double major in Political Science and Communication. She is a proud alumna of Southwestern Law School. While a student at Southwestern, she was a member of the Negotiation Honors Program and externed at Sony Pictures and Universal Music Group. Immediately after graduation, she continued as a Legal Consultant at Universal Music Group in the Business and Legal Affairs department.  Dean Johnson also worked at a boutique criminal defense firm where her passion for criminal justice was born. She brought that passion to Southwestern's Youth Offender Parole Clinic, which she co-supervised for several years.
She has taught Advanced Topics in American Law and Fresh Perspective (a bar support course for alums). She currently serves as chair of the State Bar of California's Law School Council.