Tina Robinson
Evening Program
Moot Court Honors Program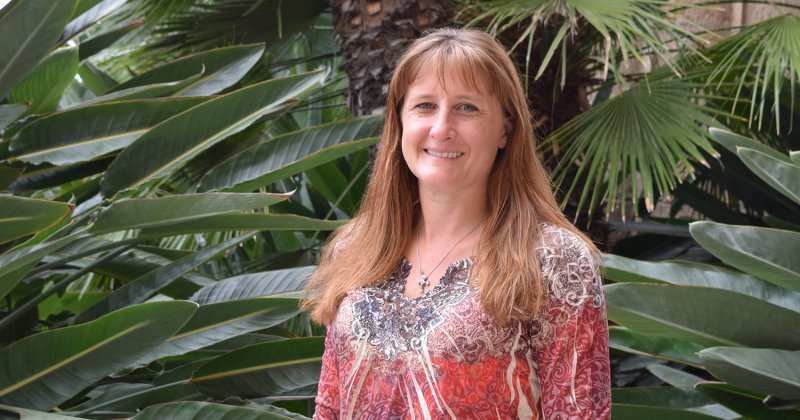 Tina Robinson has never shied away from a challenge. This competitive spirit has made her successful in a variety of pursuits, from playing French horn to finishing strong in grueling triathlons. Her ambition and discipline has enabled her to successfully complete her first year as an evening program student at Southwestern while continuing her full-time work as a home health physical therapist. 
Originally from upstate New York, Robinson moved to Ohio when she was 12. She graduated from Ohio University in Athens with a bachelor's degree in specialized studies. She has played the French horn since she was in the fourth grade and performed all over the world, including Europe, China and The Hollywood Bowl. After earning her degree, she spent time working in sales. When the company she worked for expanded, she took the opportunity to relocate to a new office in Los Angeles. 
Later, she decided to go to physical therapy school at Cal State Northridge. After graduating in 2010, Robinson initially specialized in outpatient orthopedics and ran a small clinic. Currently, she is a contractor and works with multiple agencies that give her referrals, often for Medicare/Medicaid patients. 
Her decision to pursue a law degree was two-fold: she is unsure of the direction the medical community is moving in, and her personal involvement in a litigation matter made her want to know more about policy  and how people can protect themselves.
The choice to attend Southwestern was easy.
"This school is very nice, and I visited several times and everyone here was so kind and down to earth," she said. "And I have to continue working, so Southwestern's evening program made the most sense for me."
However, Robinson is not sure if she will wind up working in healthcare law. Her fiancé is works in real estate, an area that she thinks might also capture her interest in the future. Right now, she has a stronger interest in policy than in litigation. But if her performance in the first year intramural competitions in April where she won First Place Oralist is any indication, she would also make an excellent litigator. 
"I'm more interested in creating policy," Robinson explained. "I'm considering participating in the Pardee RAND certificate program, too. I see in the trenches what our healthcare is and all of its problems."
During her first year of law school, Robinson has delved into the classroom experience. She enjoyed LAWS with Professor Kathryn Fehrman. "She made us see beyond the basics. She was really good at pushing, rather than just cut and dry technique of how to do something."
She also liked Professor Alan Calnan's Torts class so much that she wound up helping him review sessions for his daytime class during the Spring semester and is currently working as his summer research assistant. 
When she is not working or studying, Robinson is an accomplished triathlete and competes in ironman competitions. Now that she is in law school, she only has time to do one big one a year, so before her wedding, she will travel to North Dakota in July to participate in an off-road triathlon with her best friend. 
During her second year, she hopes to become more involved in campus life. She will pursue a spot in the Moot Court Honors Program and look into getting more involved with the SBA. 
"Southwestern is very inviting and they seem to really care about how the students do," Robinson said. "They seem really invested in their students, and that's why I like it so much here."