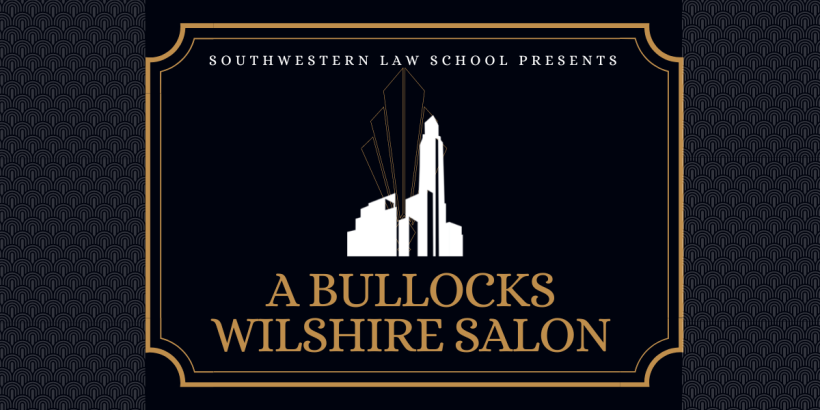 April 13, 2023
Iconic Art Deco Landmark, the Bullocks Wilshire Building, Takes Center Stage at Southwestern Law School's Inaugural Salon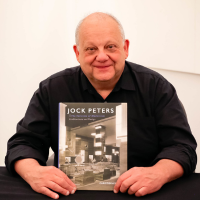 Los Angeles, California - On March 9, 2023, Southwestern Law School hosted the inaugural event in its Bullocks Wilshire Salon series, celebrating the rich history of Southwestern's Art Deco masterpiece. The event featured Professor Christopher Long, the Martin S. Kermacy Centennial Professor in Architecture at the University of Texas at Austin, discussing his latest book, which focuses on the work of architect Jock Peters.
The event attracted a diverse audience of community members and Art Deco enthusiasts who came to learn more about Peters' contributions to the iconic building's interior design. Professor Long provided a detailed overview of Peters' work and its impact on the overall aesthetic of the Bullocks Wilshire building. He also explained how he connected with Peters' family to gain access to a literal treasure trove of information about Peters' background, work, and personal history and influences.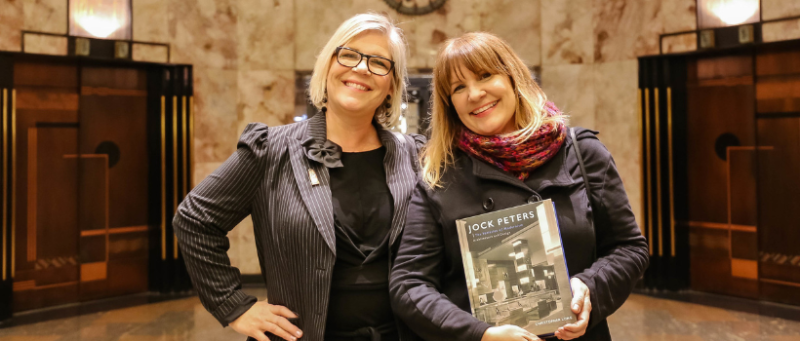 "We were thrilled to have Professor Long share his expertise on Jock Peters and the interior design of Bullocks Wilshire," said Southwestern Law School President and Dean Darby Dickerson. "Southwestern takes our role as custodian of the Bullocks Wilshire building seriously, and we are excited to provide the community with more information about the building and those whose brilliance made it an Art Deco masterpiece."
Participants could also tour parts of the building and view selected items from the law school's new Bullocks Wilshire Fashion Archive, which includes hundreds of items spanning the department store's period (1929 to 1994).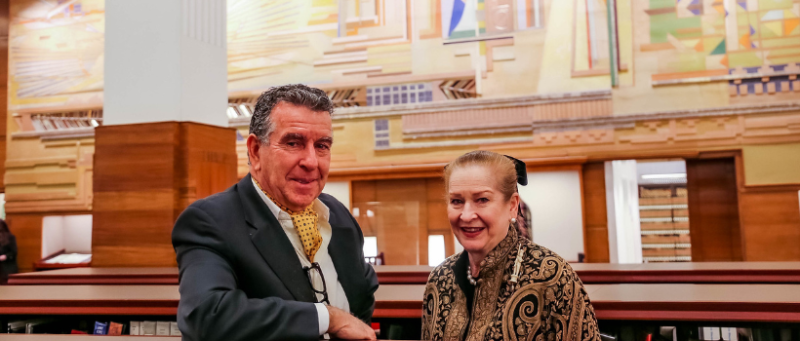 "The new Bullocks Wilshire Salon Series is a unique opportunity to explore the history and significance of one of our city's most iconic buildings," said Southwestern's inaugural Archivist, Sara Halpert, who organized the event. "The combination of Professor Long's presentation and our new archive gave attendees a deeper understanding and appreciation of the building's place in Los Angeles history."
Individuals interested in receiving information about future salons can join the Friends of Bullocks Wilshire here. Members of that group will receive advance information about upcoming salons and the reinstituted open house weekend for the general public on July 29-30, 2023.