Biederman Entertainment & Media Law Institute
Southwestern's Donald E. Biederman Entertainment and Media Law Institute was established in 2000 to take advantage of the law school's long history of involvement with the entertainment and media industries. The Institute offers a rich spectrum of media and entertainment law courses and experiential learning opportunities under the direction of faculty who have tremendous practical experience in the field.
Southwestern has been recognized as one of the top ten law schools in the country for entertainment law by The Hollywood Reporter seven years in a row, and as #1 in the Top Law Schools for Entertainment Law by lawstreetmedia.com, among other honors.
"A Conversation With..." series resurrected by new Institute Director - Kudos Orly Ravid '14
These informative, insightful, and provocative "IRL living room" conversations with prominent entertainment and media figures are brought to you in collaboration with our Entertainment and the Arts Legal Clinic.  We welcome our Southwestern community, our Clinic clients, fellow HFPA grantees, those in the entertainment practice at large, and others in related fields to join us for these speaker series events.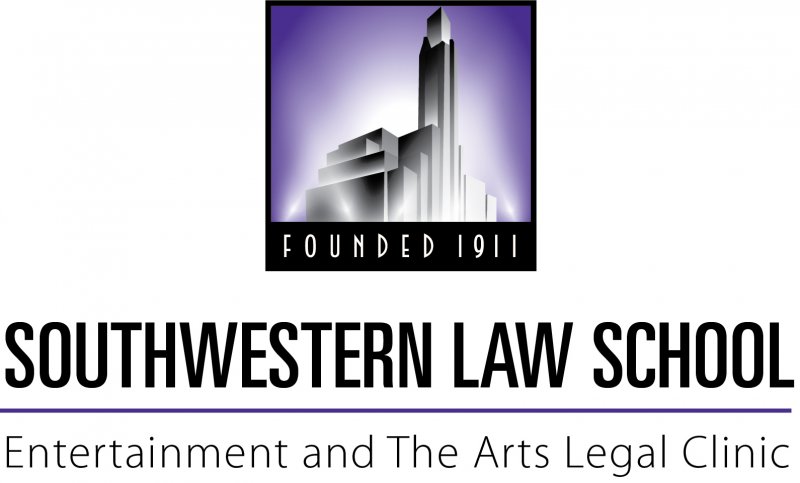 *The Hollywood Foreign Press Association generously supports Southwestern Law School's Entertainment and Arts Legal Clinic for the 2018/19 and 2019/20 academic years.
Past guests have included:
Jeff Toobin, CNN legal and political analyst;
Arn Tellem, at the time the Vice Chairman and President of the Team Sports Division of Wasserman Media Group, now Vice Chairman of Palace Sports & Entertainment which owns the Detroit Pistons;
Paul Williams, renowned composer, performer and ASCAP President;
Leah Weil, Senior Executive Vice President and General Counsel for Sony Pictures;
Martin Garbus, renowned trial lawyer and First Amendment expert.
The Institute regularly co-sponsors symposia with the Entertainment and Intellectual Property Section of the Los Angeles County Bar Association, the Los Angeles Copyright Society, the Media Law Resource Center, and other organizations. Additionally, the Institute conducts continuing legal education (CLE) courses on entertainment and media law issues for alumni, practitioners. and lay people.
Listen and Subscribe to "A Conversation With..." Podcasts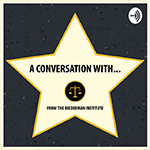 Influential members of the Entertainment, Sports, & Media Law industries discuss their careers and hot-button issues.
You will hear top-notch entertainment, sports, and media lawyers and experts share their journeys and provide insights in conversation style panels discussions with Q&A.
Connections to the Industry
The Biederman Institute is intimately connected to a plethora of entertainment and media companies, law firms and other organizations operating in every aspect of the industry. Lawyers and executives from many of these entities participate in various elements of the Institute's programs.
Journal of International Media and Entertainment Law
The Institute established the Journal of International Media and Entertainment Law through a joint venture with the American Bar Association's Forums on Communications Law and the Entertainment and Sports Industries. The first of its kind, the Journal addresses all aspects of international and comparative media and entertainment law, including topics related to content, regulation, intellectual property, distribution, publishing, internet and technology, and transactions. Students are selected to work with the Board of Editors, composed of Biederman Institute faculty and members of the Forum committees, and headed by Supervising Editor, Professor Michael Epstein.
Biederman Blog
Recognized as one of the internet's most informative legal news blogs on the entertainment industry, the Biederman Blog is created and maintained by students in the Entertainment Law Blog course. Participants in the class research, write, edit and post articles for the blog focused on developments in entertainment law. Learn more about the Biederman Blog.
Biederman Scholars
In an effort to recognize excellence in academic achievement, and encourage and facilitate career success, the Biederman Institute established the Biederman Scholars program to help expand opportunities for promising future entertainment lawyers. Each year, three or four outstanding students are selected for this honor. Biederman Scholars participate in a variety of Institute initiatives, including an industry mentor program, behind-the-scenes participation in Biederman Institute programs, and priority placement in entertainment and media company externships and law firm practicums. The Biederman Scholars can also participate in the entertainment and media law blog, the Biederman Awards event honoring outstanding members of the entertainment and media law community, and other Institute activities.
Distinguished Advisory Board and SWEIP
The Biederman Institute has brought together prominent attorneys and executives from leading entertainment companies, law firms and institutions to serve on its Executive Board. The Institute also works closely with the Southwestern Entertainment and Intellectual Property Alumni Association (SWEIP) which has over 500 members. The Board and SWEIP play a critical role by helping to connect outstanding students with opportunities for industry experience and future job placement, shaping and focusing the curriculum, developing new programming concepts and expanding the Institute's access to speakers and resources. View SWEIP's LinkedIn group.
About Donald E. Biederman

The Donald E. Biederman Entertainment and Media Law Institute is named in memory of Professor Donald E. Biederman (1934-2002), a highly admired teacher, scholar and pioneer in the world of entertainment and media law and the Institute's founding director.

Prior to joining Southwestern's full-time faculty in 2000, Professor Biederman served for nearly two decades as Executive Vice President and General Counsel and Executive Vice President of Business Affairs at Warner/Chappell Music, Inc., the world's largest music publishing company. Earlier in his career, he was a partner in the law firm of Mitchell Silberberg & Knupp, Vice President of Legal Affairs and Administration for ABC Records, Inc., and a general attorney for CBS Records Group, among other positions in private practice and government.

Professor Biederman began his affiliation with Southwestern in 1983 as an Adjunct Professor of Law offering some of the law school's first entertainment law courses. Over the ensuing years, he taught a variety of popular cutting edge courses to hundreds of students. Upon his appointment to the full-time faculty as Director of the Institute, he devoted himself to enhancing recognition for the Institute and recruiting a cadre of leading entertainment law experts from around the world to serve on the Advisory Board, as adjunct professors in specialized entertainment and media law courses, and as guest lecturers. He also established the continuing series "A Conversation With..." that features lively interviews with prominent industry experts, and developed Southwestern's program for the Master of Laws in Entertainment and Media Law, the first post-J.D. degree of its kind in the country.

Professor Biederman was also the author or editor of some of the most comprehensive publications on entertainment and media law, including International Entertainment Law (with L. Sobel, Praeger Publishers, 2003) and Law & Business of the Entertainment Industries: Fourth Edition (with Silfen, et.al., Praeger Publishers, 2001). He also gave generously of his time to the legal profession and the community, and in March 2000, he was honored by the Beverly Hills Bar Association's Entertainment Law Section as the Entertainment Lawyer of the Year.

Professor Biederman earned his undergraduate degree from Cornell University in 1955 and his J.D. from Harvard Law School in 1958. In 1970, he earned his Master of Laws degree in taxation from New York University School of Law.

Donald E. Biederman was devoted to his students and to the Institute he nurtured. He will be remembered with great fondness and admiration by the Southwestern community and thousands of others whose lives he influenced throughout his career.