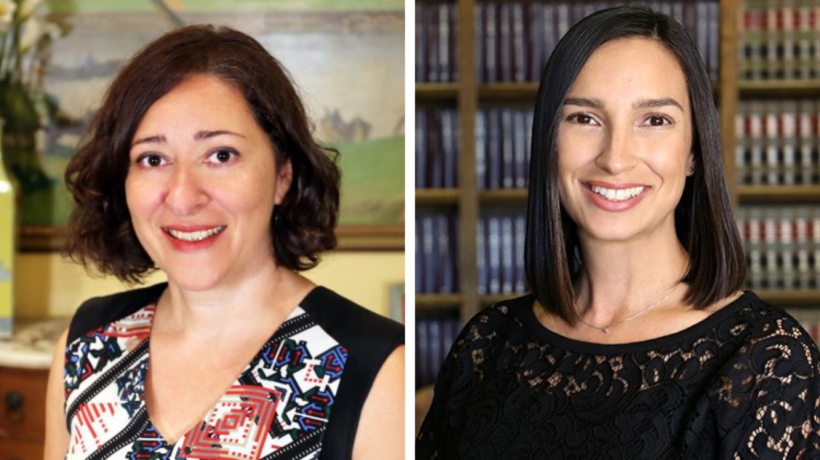 February 3, 2023
Southwestern Deans Present Trailblazing Research on Inclusive Law School Admissions Practices at USC Symposium
Southwestern's Vice Dean Anahid Gharakhanian and Associate Dean for Academic Innovation and Administration Natalie Rodriguez '12  have a vision for a more equitable and inclusive law school admissions process. 
On January 13, 2023, they presented that vision to members of the legal academy at USC Gould School of Law and RISE Alliance's symposium, Intersectionality and Social Movements: A DEI Tool for Coalition Building in Legal Education.  The event gathered individuals from legal education, including students, faculty, staff, and community partners, to "hear from and engage in conversation identifying the innovative opportunities to amplify collective action for structural action and shared values."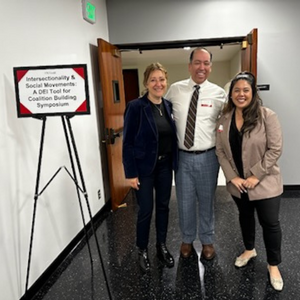 The Deans' presentation explored aspects of their forthcoming Minnesota Law Review paper, authored with Dr. Elizabeth Anderson, More than the Numbers: Empirical Evidence of an Innovative Approach to Admissions, a three-year initiative to develop an evidence-based method that goes "beyond the limited cognitive measure of the LSAT" as the primary criterion of applicants' law school potential, and explores a novel, evidence-based approach to holistically and equitably predict success in law school.
Deans Gharakhanian and Rodriguez presented alongside an impressive list of faculty, student, and staff thought leaders, including Andrew T. Guzman, Dean and Carl Mason Franklin Chair in Law and Professor of Law and Political Science, Danielle M. Conway, Dean, Donald J. Farage Professor of Law Penn State Dickinson School of Law, and Southwestern's own 2L Carie Martin.