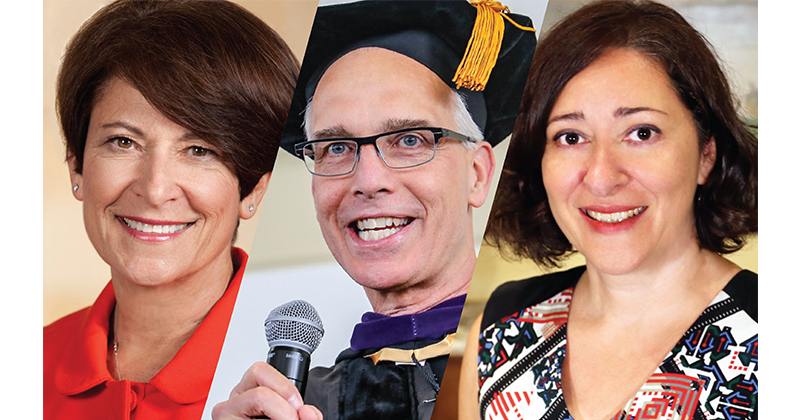 May 12, 2021
Meet Southwestern's 106th Commencement Grand Marshals
Returning Grand Marshals, Professors Carpenter and Heilman, are joined by Vice Dean Gharakhanian for Southwestern's 106th Commencement. Grand Marshals are elected by the graduating class and have the honor of leading the processional. 
We are excited to see them at Commencement in their full regalia presenting the 2021 graduating class at the Rose Bowl.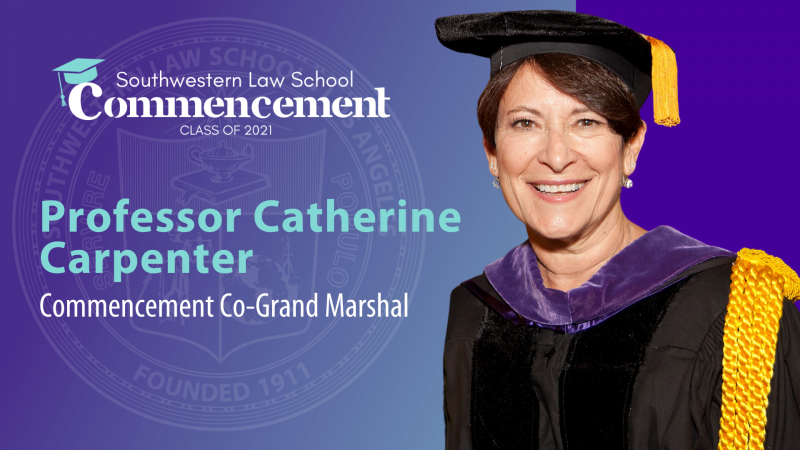 Professor Catherine Carpenter says...
"I am honored to be named Co-Grand Marshall. The Class of 2021 is an extraordinary group. Faced with unprecedented challenges, our graduates demonstrated initiative and resilience, finishing their law school careers as strong as they started. I am grateful to have witnessed their development from fledgling law students to soon-to-be lawyers."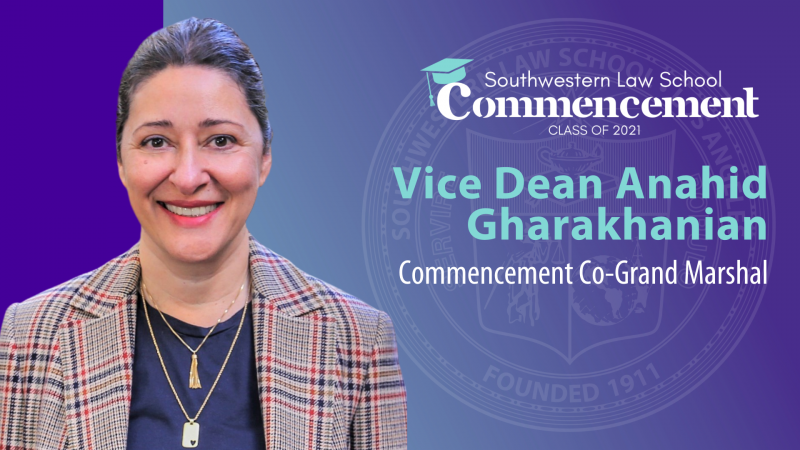 Vice Dean Anahid Gharakhanian says...
"I'm honored to celebrate our 2021 graduates in the special role of Co-Grand Marshall.  I applaud our graduates for their hard work and dedication to earn their J.D. and join the ranks of successful Southwestern graduates.  Looking forward to following their professional journeys and achievements and having them host externs in a few years!"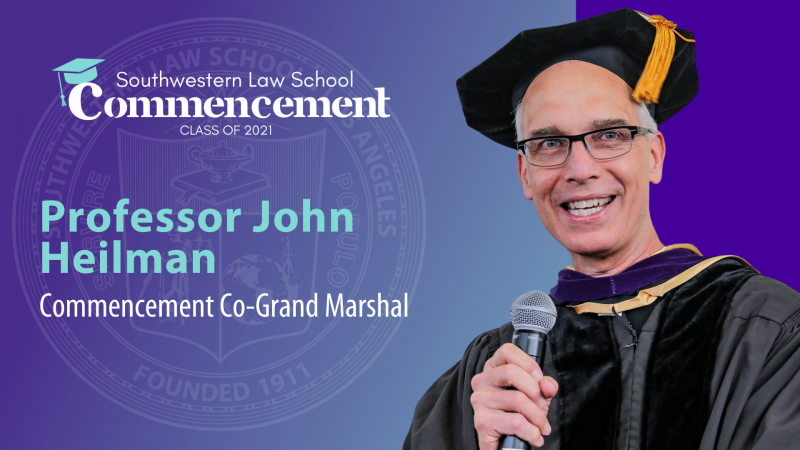 Professor John Heilman says...
"I'm so proud of our graduates who completed their law school studies during a pandemic. What an incredible accomplishment to graduate from law school during such a difficult time I'm also amazed that, despite the pandemic, our graduates still helped enhance programming at the law school while dedicating significant hours to community service. I'm honored to be walking with such an incredible group of future leaders."
Watch the 2021 Commencement live at the Rose Bowl, on Sunday, May 16th, 2021, on our Live Stream here: www.swlaw.edu/Grad2021
Latest from the SW LAW BLOG