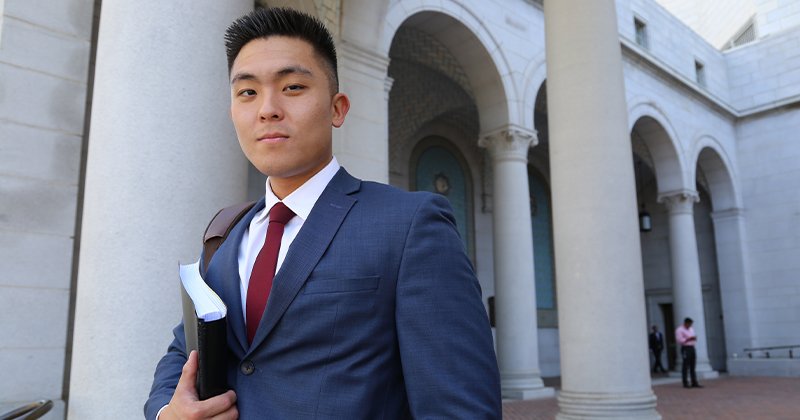 September 10, 2020
3L Vincent Choi Awarded 2020 KABA OCINET Community Service Scholarship
Congratulations to 3L Vincent Choi on receiving the 2020 KABA OCINET Community Service Scholarship! He was one of five students selected by the Korean American Bar Association Board of Governors for this prestigious recognition. Vincent was awarded for his demonstrated commitment to serving the Korean American and/or Asian/Pacific Islander American community. 
Vincent is the Co-President of the Asian Pacific American Law Students Association, Vice President of the Public Interest Law Committee, and Co-Vice President of Teen Court. He is a Junior Advocate in the Trial Advocacy Honors Program and was named the grant recipient of the Dean Leigh H. Taylor Public Interest Law Fund. Vincent is a former law clerk for the Organized Crime Division of the Los Angeles County District Attorney's Office and the Los Angeles District Attorney's Office, Central Trials-15. This past summer, as part of the inaugural class of the Judge Harry Pregerson Public Service Fellows, Vincent served as a law clerk at the Los Angeles Center for Law and Justice.  
"Long story short, this scholarship will help ease both my mother's and my worries about funding my education and repaying my debts. I truly appreciate the Korean American Bar Association (KABA) and the KABA Pro Bono Committee for rewarding me with this scholarship, and I appreciate all the donors who have made this possible."

- Vincent Choi, 3L
Please join us in congratulating Vincent on his well-deserved recognition! 
---
About the Korean American Bar Association: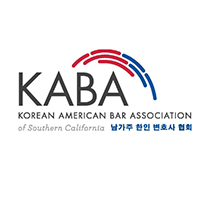 The Korean American Bar Association of Southern California is a pro-bono organization of attorneys and law students promoting excellence in the practice of law and providing direct support for the underserved Los Angeles community-at-large.
KABA-Socal assists the Korean-American community by providing volunteers for monthly pro-bono legal clinics for the underserved, publicizing important political and social issues, promoting the advancement of exceptional attorneys, hosting MCLE events, and providing numerous networking opportunities with other organizations. KABA-SoCal also provides significant financial support to non-profits, hosts law-student career panels, and offers the mentor-mentee program.
Latest from the SW LAW BLOG