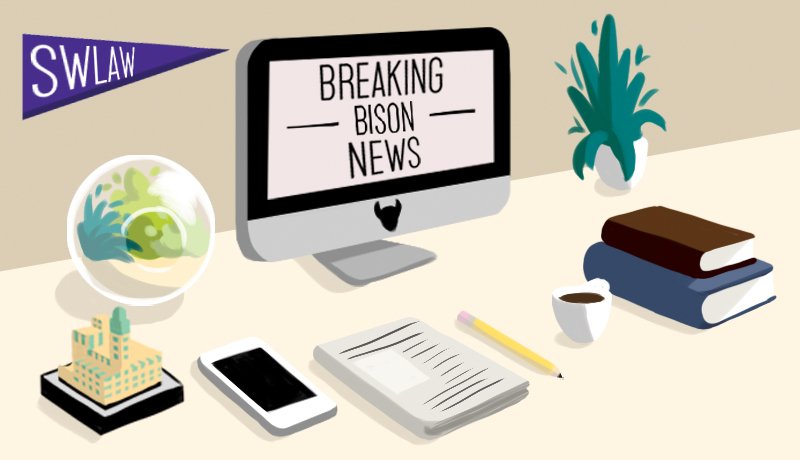 August 19, 2020
3L Katherine G. Vazquez Writes for Litigation News, Bullocks Wilshire in the LA Times, and more Faculty Features!
By Ernesto Rodriguez '21

Attorney Fined for Causing Mistrial
3L Katherine G. Vazquez's article featured by the ABA
Southwestern student Katherine G. Vazquez is a contributing editor for the American Bar Association's Litigation News. She writes, "The state supreme court ruling serves as a stark warning to attorneys to substantiate their bills." Read it here. (ABA Membership required)

Discover Bullocks Wilshire and more local architectural landmarks!
Bullocks Wilshire featured in the Los Angeles Times 
In only a 4 ½ mile stretch along Wilshire Blvd, one can find many architectural landmarks, including our very own Bullocks Wilshire building. To discover more hidden gems, you can read the full article here!

SCOTUS Ruling Could Help Lawsuits Against Military Transgender Ban 
Professor Rachel VanLandingham quoted in WUSF News
Professor VanLandingham's shares her opinions on the recent Title VII ruling and explores what the court must determine next with the case at hand. Read the full article here! 

A Tale of Two Viruses: Racism and COVID-19 
Professor Werner-Simon writes for the Santa Monica Mirror 
Professor Werner-Simon's article examines the effects that the months of protests have had on our nation and the history of racism that led to them. She also reflects on her own experiences of prejudice and racism. Read the full article here.  

5-Year Long Project Supports Police Reform in Los Angeles.  
Professor Isabelle Gunning quoted by NBC Los Angeles and Los Angeles Daily News
Professor Gunning is the Commissioner of the LA County Human Relations Commission. They have recently published a five-year long report on police and human relations in LA County. Read the full NBC article here and Daily News article here.