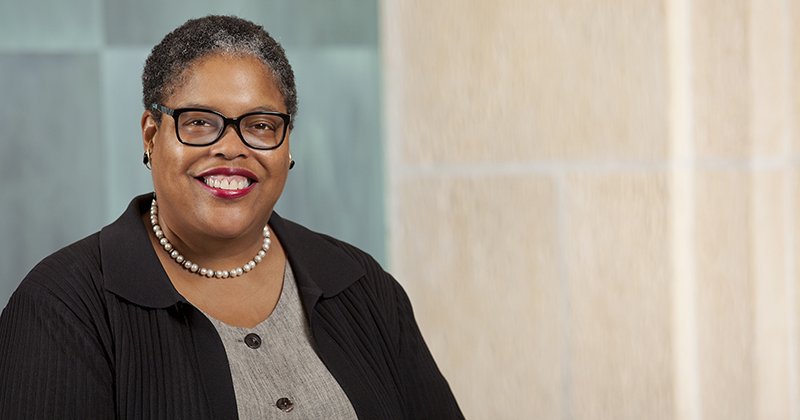 June 29, 2020
Pride Month Q&A with Professor Isabelle Gunning
We're celebrating Pride Month with a short Q&A with Professor Isabelle Gunning to learn more about what pride means to her. 
Professor Gunning served on the Executive Committee of the Association of American Law Schools (AALS) Section on Gay & Lesbian Issues. She was appointed as a Commissioner in 2015 and elected President in 2016 of the Los Angeles County Human Relations Commission, which works to develop programs that proactively address racism, homophobia, religious prejudice, linguistic bias, anti-immigrant sentiment, and other divisive attitudes that can lead to inter-cultural tension, hate crimes, and related violence.
Professor Gunning also serves as a pro bono mediator through the Los Angeles County Bar Association's Dispute Resolution Services Project, and Gay and Lesbian Mediation Project, as well as the Southern Christian Leadership Conference's Martin Luther King Jr. Dispute Resolution Center. She has also co-chaired the Asian Pacific American Dispute Resolution Center. Professor Gunning was president of the American Civil Liberties Union (ACLU) of Southern California from 2005 to 2009 and is currently a member of the National ACLU board as the Southern California Affiliate representative.
What does Pride mean to you?
Pride to me is about equality and belonging in the larger society—that LGBTQ people have equal rights and are accepted in American life.  The recent landmark case decided by the Supreme Court this month Bostock v Clayton County [Monday, June 15, 2020] where it declared by a 6-3 ruling that the Civil Rights Act of 1964 protects LGBTQ employees from workplace discrimination was a great event to occur during June. I admit that I had not expected this type of civil rights ruling from this Supreme Court which has, of course, grown more conservative with the most recent appointees. So it was a fabulous thing to have this decision during Pride month.
On the other hand—we are in a pandemic and experiencing an on-going uprising over the issues of police brutality, the value of Black lives, and the systemic racism pervading the criminal justice system. And that reminds us that equality and belonging are still not achieved for all. It is about the most recent deaths at the hands of the police—George Floyd, Breonna Taylor, and Ahmaud Arbery—that reveal that Black lives do not matter to the same extent as all other lives matter. And what also needs to be remembered during Pride month is that the most vulnerable people in our LGBTQ community are Black trans people. Just this month, Dominique "Rem'Mie" Fells was murdered in Philadelphia (June 8) and Riah Milton was found dead in Ohio (June 9); both are Black trans women. The Human Rights Campaign has done a study confirming that Black trans women are disproportionately affected by fatal violence.
How do you celebrate Pride?
In my younger days—both before my wife and I had our daughter and when our daughter was young-- I would be out at a Pride March and spend some time at the Pride festival that was related to the march. Now I tend to be more focused on taking advantage of the good movies and theater that tend to appear at around this time of year.
How do you practice inclusivity at Southwestern?
I am not entirely sure how to answer this question. I hope that students especially, but also faculty and staff, experience me as an open and accepting person. I try to make my classroom a space where students from all manner of backgrounds, experiences, and perspectives can feel welcome and able to learn.
Share a fun fact about yourself:
I think the fun fact is this old picture of me with NO WHITE HAIR at a Pride rally years ago with my wife—at a time when we were NOT able to get married (although at that time we had had a commitment ceremony by then).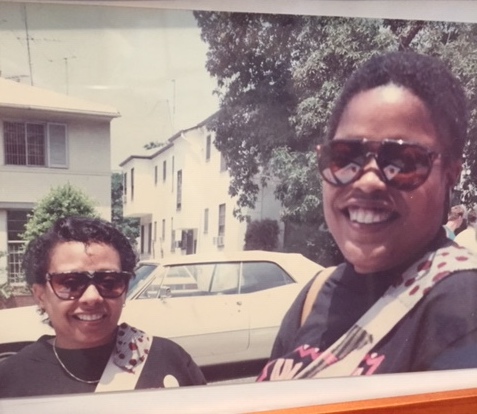 We are wearing shirts with the letters ULOAH which stands for United Lesbians of African Heritage. We were not sure what the reception at the Pride March might be from people who were lining the streets. Back then, ugly homophobic incidents during Pride parades were not uncommon. We felt then that it was important for us to be out about who we were and to be proud of our loving relationship. So marching was a political act—AND you can see from our faces, it was FUN to be out and proud. And it still is. 
Latest from the SW LAW BLOG