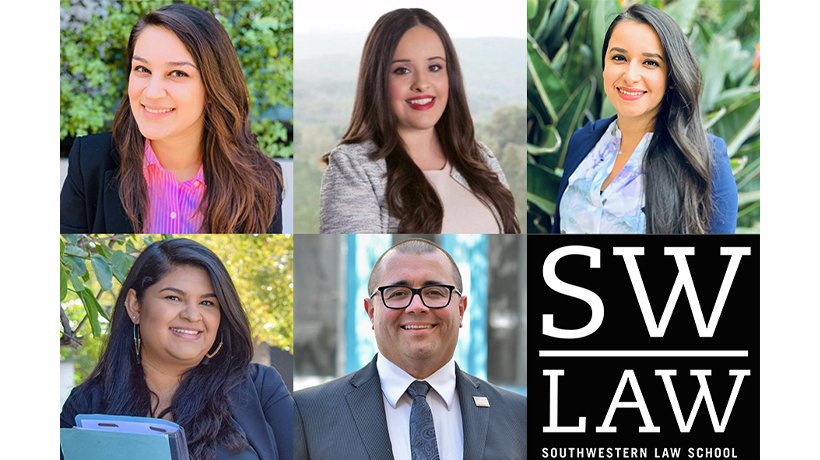 May 15, 2020
2020 Public Service Program Graduating Student Awards
We are proud to recognize and celebrate this year's Public Service Program Graduating Student Award recipients:
The Woolverton Family Public Interest Award
Given annually to one graduating student in recognition of demonstrated exceptional dedication to public interest law activities while at Southwestern. The Woolverton Family Public Interest Award is in the amount of $5,000.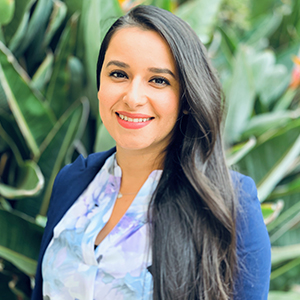 2020 Recipient: Samantha Joaquin
Samantha is motivated and passionate about serving her community.  She clerked in the Los Angeles District Attorney's Office for a year volunteering at different locations around Los Angeles County, including the East Los Angeles Area Office, the Metropolitan Area Office, and the Pasadena's Victims Impact Program Office. Samantha was offered and has accepted a Post-Bar Law Clerk position with the Los Angeles District Attorney's Office.
During her time at Southwestern, she also volunteered to lead and coordinate the Diversity Pipeline program at Dorsey High School in partnership with Southwestern's Street Law program and the Association of Corporate Counsel. The program provides high school students with an invaluable opportunity to learn different aspects of the law and explore the possibility of a future career in the legal field. She coordinated the volunteer attorneys' visits to the classroom, serving as a liaison between the attorneys and the teacher, and often, as a teaching assistant. 
We asked Samantha...
What have been some of your favorite highlights of your service involvement during law school?
One of my favorite highlights of my service involvement during law school was volunteering at Dorsey High School. I truly enjoyed visiting the classroom every single week and seeing the students' enthusiasm for the law. Every weekly lecture was followed by an exercise that often led to deeply engaging and constructive debates. The students used the law and their critical thinking skills to defend their positions. To me, moments like these are also the most satisfying aspects of Public Service.
Thank you to George and Katrina Woolverton for their support for public service!
The Southwestern Public Interest Law Service Award
Given annually to a graduating student(s) other than the Woolverton recipients in recognition of demonstrated significant dedication to public interest law activities while at Southwestern.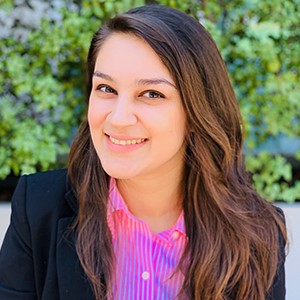 2020 Recipient: Sanaz Ahari
Sanaz E. Ahari is a native of California. They attended USC for their undergraduate degree, where they received a B.A. in Political Science.
After undergrad, Sanaz worked in Children and Family Services, assisting social workers with licensing homes and follow-up foster home management. Then, Sanaz was transferred to the District Attorney's Office as a Legal Processing Assistant, helping to write and file complaints for Deputy District Attorneys. This job re-sparked Sanaz's interest in law, and specifically criminal defense. They left the District Attorney's Office to attend the traditional day program at Southwestern Law School in 2017.  Sanaz remains passionate about criminal defense and public service, something they credit to their time at the District Attorney's Office. 
We asked Sanaz...
What is the most satisfying aspect of public service for you?
The most satisfying aspect of public service for me is being able to make a change in my client's life. At the Public Defender's office, I am able to represent a vulnerable population who would not have access to legal services but for the office. Regardless of whether or not a case is won, I'm happy knowing that at the end of the day, I was able to provide a service my client wouldn't have access to otherwise. Knowing that I am rendering invaluable assistance to a person in need is why I keep going back to public service.
---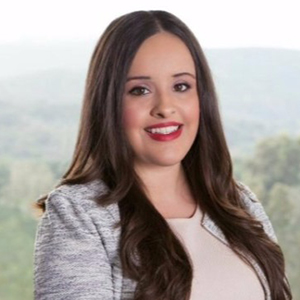 2020 Recipient: Gabriela Correa
Gabriela was born and raised in San Fernando, California. She is the proud middle child of immigrant parents from Zacatecas and Jalisco, Mexico. Gabriela earned her Bachelor of Arts in Political Science with a minor in History from UC Santa Barbara. For two years, she worked as a Field Representative for her hometown Assemblymember. She then worked in human resources for the Ojai Valley Inn, where she developed her passion for employment law and worker's rights. 
During her three years at Southwestern, Gabriela volunteered over 400 hours as an intern at Bet Tzedek, working in elder abuse law, conservatorship, and public benefits law. She also served as an extern at the Inner City Law Center, connecting tenants with resources, and as a Legal Intern at California's Department of Fair Employment and Housing. Her experience there reinforced her desire to work in the public sector civil rights arena. Lastly, she served as a Judicial Law Extern at the Equal Employment Opportunity Commission's Federal Sector Hearings Unit, where she saw first-hand how crucial government affirmative impact agencies are.
In her free time, Gabriela spends time with family, friends, and Phoebe, her nine-year-old rescue terrier mix. Gabriela looks forward to a career in employment or civil rights law upon completing law school.
We asked Gabriela...
What is the most satisfying aspect of public service for you?
The most satisfying aspect of public service is connecting with clients during a moment of crisis, learning about their legal issue, and providing a plan to help resolve their case. Every case I worked on was an opportunity to help clients fight for justice. Public interest law is vital. It provides clients with an opportunity to obtain necessary legal resources and effect change. Every placement I had reminded me of the reason I choose to go to law school was to be an advocate for change.
I look forward to a long career in public interest law.
---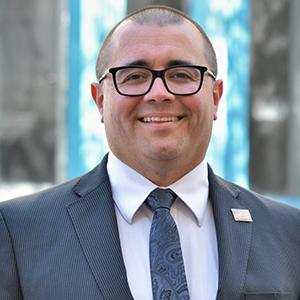 2020 Recipient: Sean Halloran
Sean is a first-generation law student and senior advocate in the Trial Advocacy Honors Program. He was a student in the Youth Offender Parole Clinic and part of the team that brought Southwestern its most significant victory in the Clinic's five-year history! Sean worked tirelessly alongside his fellow Clinic students, Professor Caldwell, and Dean Duenez, to secure their client's release. He also worked as a research assistant for Professor Caldwell, researching Youth Offender Parole related law.
During his time at Southwestern, Sean joined the Public Interest Law Committee, Teen Court, and APALSA. He also participated in the Justice Bus Traveling Clinics assisting legal aliens in gaining citizenship. Sean helped juveniles deliberate hate crimes in the S.H.A.D.E.S program, assisted veterans with legal problems at the Ventura Military Collaborative, and co-taught a law class at Dorsey High School.
His public interest volunteer work at Southwestern culminated in an externship at the Ventura County Public Defender's Office (VCPD). In total, Sean has interned for six semesters and over 1600 hours with the VCPD.
We asked Sean...
What have been some of your favorite highlights of your service involvement during law school? 
Seeing those we serve regain hope and faith in humanity.
I have to say that the highlight of my time at Southwestern, and one of the greatest moments of my life, was spending time on campus with Hector Briseno. We visited him in prison, and our team spent countless hours researching, writing, and praying for parole or relief from our 1437 motion. Largely through the efforts of our professors and Rebekah Merril, Hector's case was dismissed. He had been sentenced 15-years-to-life on a felony murder charge when he was only 15-years-old and was incarcerated for 28 years. To see him free on campus was the greatest.
I want to thank Dean Nydia Duenez, Professor Beth Caldwell, and Senior Deputy Public Defender Damon Jenkins for their guidance and mentorship. Thank you for believing in me. I would also like to thank George and Katrina Woolverton for encouraging Southwestern students to pursue careers in public interest through their generous support.
---
 2020 Recipient: Alejandrina Suarez
During her law school career, Alejandrina served as a Peer Mentor and the Co-Vice-President of the Tax Law Society. She participated in the Immigration Law Clinic, the Community Lawyering Clinic, and the Appellate Litigation Clinic. She was also a Teaching Assistant to Professor Ramos and a Research Assistant for the Community Lawyering Clinic. Most recently, Alejandrina was an extern with the State Attorney General's Office.
We asked Alejandrina...
Why did you choose to go into law? 
I came to law school to become a better advocate for my community. I believe that lawyers have a professional responsibility to engage in public service because we hold a lot of power and privilege in our community. Not everyone has access to an attorney, and often those who need attorneys the most don't get the help they need because they can't afford one. By engaging in public interest work and pro bono work, we make sure that the scales of justice remain balanced.
Through the legal clinics, volunteer opportunities, and student organizations, Southwestern has prepared me with the tools I need to service my community. I intend to practice immigration law and hope to advocate for low-income and undocumented individuals. I am grateful for the clinic professors and my mentors for giving me the skills and tools to succeed as an attorney. 
Congratulations to all five outstanding students! We are inspired by your dedication to public service and pro bono legal work. We look forward to seeing all that you accomplish in your public interest law careers! 
Latest from the SW LAW BLOG