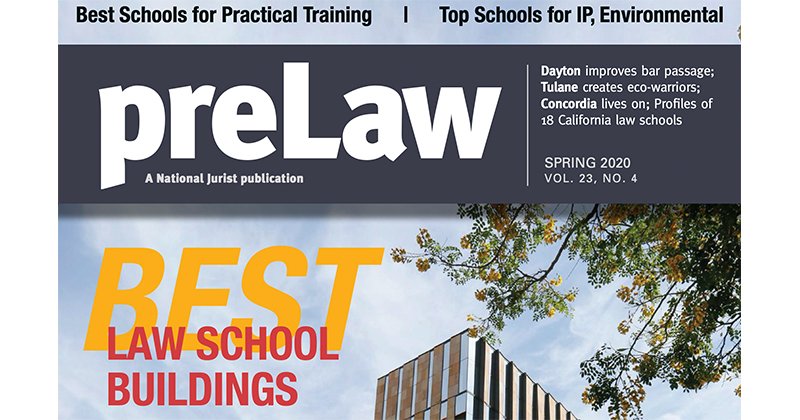 April 21, 2020
#Winning - Southwestern Earns Top Grades in preLaw Magazine
Southwestern is continuing to earn top marks in preLaw Magazine. In their Spring 2020 issue, Southwestern received "Top School" designation for IP Law, Practical Training, and Best Law School Building.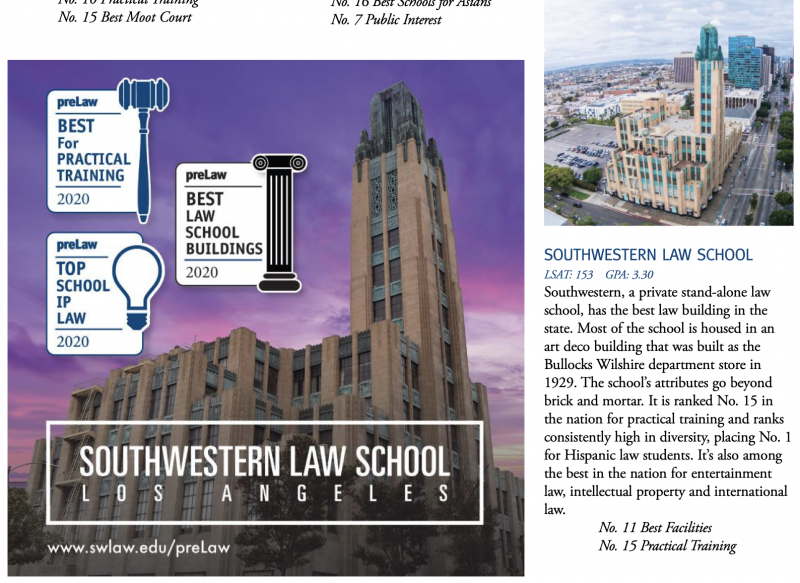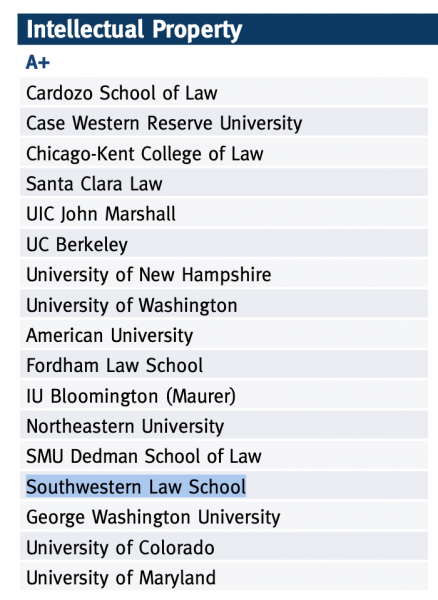 Southwestern jumped up from last year's "A" grade to join the ranks of UC Berkeley, Fordham, and George Washington University on the "A+" list for Intellectual Property law. (pg. 50) Factors considered in the grading included concentrations, clinics, externships, journals, and student groups. 
Southwestern also earned an "A+" in the category of Practical Training. preLaw Magazine evaluated law schools based on their key practical training offerings such as clinics, externships, simulation courses, pro bono hours, and moot trial participation. Southwestern ranks at number 15 in the nation! Thanks to our excellent Externship Program, one of the largest in the country, placing over 400 externships annually, and our abundance of clinical offerings. (pg. 34)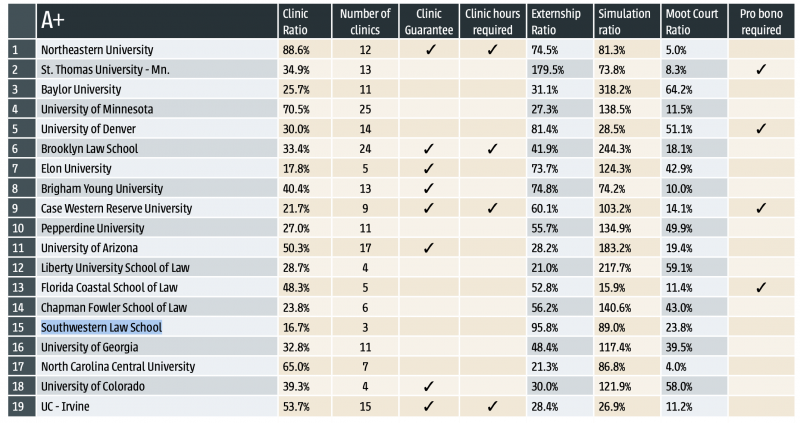 preLaw Magazine even featured our very own, Brendan Nafarrate, to share how he's taken advantage of being at one of the top law schools for practical training. (pg. 43)
Brendan already has three externships under his belt, and is on his way to adding one more! He's worked for Bet Tzedek's Kinship Care Unit and the LA County Public Defender's Office. Currently, he is a Judicial Extern in the US Central District Court to the Honorable Ronald S.W. Lew '71. This summer, he will be with the Department of Justice's Executive Office of Immigration Review in Virginia. Way to go, Brendan!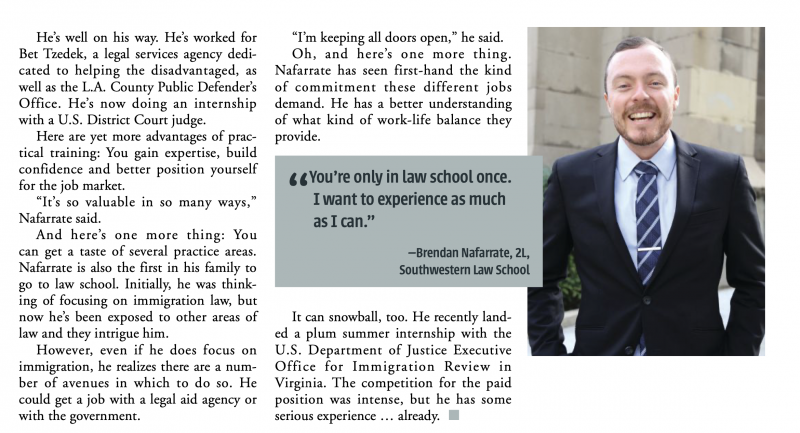 Last but not least, our beautiful Bullocks Wilshire building was recognized as one of the top law school facilities in the country. We earned an "A" grade for our aesthetics, space and amenities, and location. (pg. 23)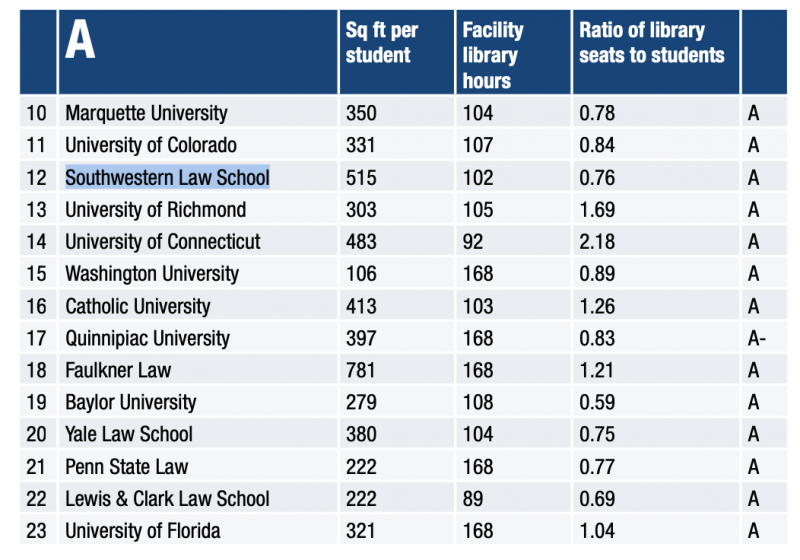 preLaw Magazine says, "Southwestern, a private stand-alone law school, has the best law building in the state...The school's attributes go beyond brick and mortar."
Here's to continuing to top lists and #winning! Go Southwestern!
Read the full preLaw Magazine Spring 2020 issue here.