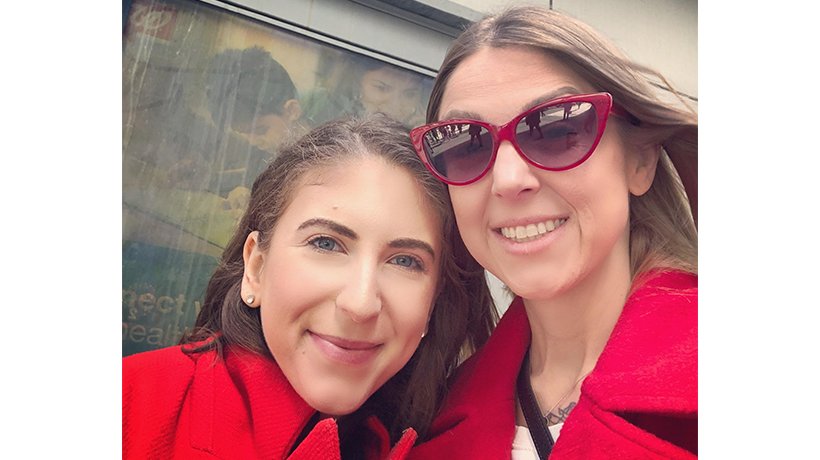 April 28, 2020
Moot Court Team Wagner Wins Second Place Brief Award
Congratulations to Moot-ers Haley Pollock and Jacqueline Lendvai! They won the award for Second Place Brief at the 44th Annual Robert F. Wagner Sr. Labor & Employment Law Competition. Way to go, Team Wagner!
Their accomplishment is even more remarkable, considering the many challenges they faced leading up to the competition. During the brief-writing phase, Haley and Jacqueline were not allowed to receive assistance from their coaches or professors. They had to work around their conflicting schedules with Haley being a traditional day student, and Jacqueline, an evening student, to put their brief together. And, they did it all without the assistance of a third team member. While the Wagner Competition oral rounds were canceled due to COVID-19, they were still able to compete with their brief, outperforming more than three dozen teams from around the country. We could not be prouder!
"This experience was truly unique and rewarding in so many ways. It feels amazing to bring home a brief award even though we did not get to compete. Moot Court has given me the opportunity to grow as a student and as an advocate. I want to thank my teammate, our wonderful coach Professor Cameron, and the entire Moot Court program for their support!"

- Jacqueline Lendvai, 2L 
This year's competition focused on two challenging issues. The first issue was whether a state medical marijuana was preempted by the federal Controlled Substances Act, and the second issue was whether the Court of Appeal correctly applied the McDonnell-Douglas burden-shifting standard in an employment discrimination case.
Their coach, Professor Chris Cameron, was effusive with his praise for both students and their achievement.  
"This is our second runner up brief, which ranks up there with the best performances we've turned in over nearly 22 years of competing at Wagner...Please join me in expressing pride in the success of Haley and Jackie of Team Wagner!"
In return, Haley credits their success to their Moot Court directors and their coach, Professor Cameron. Haley says, "I am so happy that I participated in the Moot Court program. The quality of my writing has improved tremendously thanks to the dynamic program developed by Moot Court directors, Professors Carpenter and D'Italia. Because of this experience, I enter my summer judicial clerkship with more confidence in my written and oral advocacy abilities."
"The best part of my moot experience was working with our coach, Professor Cameron. He was instrumental in helping us develop strong oral arguments in advance of the competition. Winning the brief award was a wonderful surprise. We couldn't have done it without the help and advice from all of the amazing judges, the Moot Board, Professors D'Italia, Carpenter, or Cameron. Thank you for empowering us to believe in ourselves." 

- Haley Pollock, 2L
Thank you to the entire Moot Court Honors Program, their coaches, and their faculty directors for helping this team prepare!