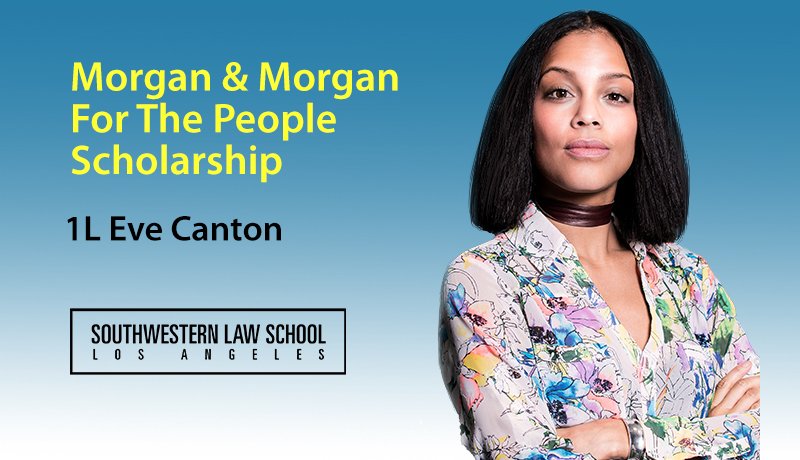 March 12, 2020
1L Eve Canton Awarded 4th Annual For the People Scholarship
Congratulations to 1L Eve Canton on winning the 4th annual For The People Scholarship, sponsored by Morgan & Morgan! 
This year's scholarship contest asked applicants to describe what "For The People" meant to them, and how they would apply it in their legal career. 
"'For The People" is more than a slogan at Morgan & Morgan — it's our primary principle. We fight on behalf of those who can't take on the powerful alone, and our yearly scholarship goes to a law student we feel is ready to take on that fight."

- Morgan & Morgan
Eve's winning essay was selected based on the strength of the clarity of purpose she communicated. She recounted her upbringing and the events that lead her to choose a career in law. Specifically, an incident from when she was just 11 years old, where she was able to help a woman and her child leave an abusive environment. That's when Eve realized that she wanted to be a force for positive change for those around her. Read more of her story here.  
"I am a firm believer that through advocacy, social change is possible, and that law is perhaps the most powerful mechanism to create both large and small-scale social improvements...I am committed to advocating for the people, representing the people, and uplifting the people who need it most."

- Eve Canton, 1L
Way to go, Eve! We are so proud of you and your passion and commitment to helping others! We are honored to be your first-choice law school. 
Latest from the SW LAW BLOG