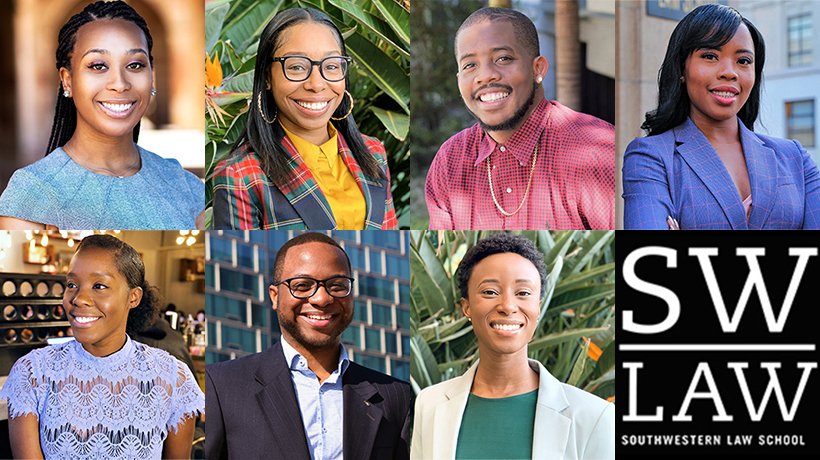 February 12, 2020
Meet our 2020 Black Law Students Association Board Members
We are excited to introduce the following group of students as the movers, shakers, and changemakers leading our Black Law Students Association. 
---
Co-President - Chaviante Bell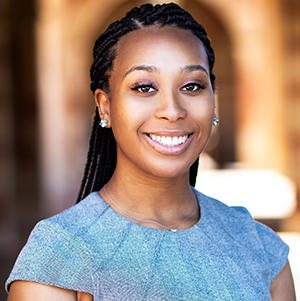 Year: 2L Day
Future: Entertainment Lawyer
Activities: BLSA, Entertainment Law Society, Prison Abolishment in the Law
She says: I am thankful for the opportunities and experiences that Southwestern Law School has afforded me. I am also especially thankful for the time that I have served as BLSA Co-President.
Fun Fact: Favorite food is seafood!!!
---
Co-President - Kristen Blanton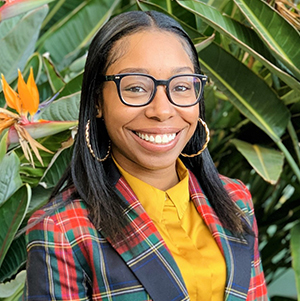 Year: 2L Day
Future: Criminal Lawyer
Activities: BLSA, Children's Rights Clinic
She says: I came to Southwestern for the Entertainment law program and quickly found my love for Criminal Law. Southwestern has afforded me the opportunity to network with the right people in the right places and make connections that will last a life time.
Fun Fact: I have ten younger siblings!
---
Vice-President - Dante Paul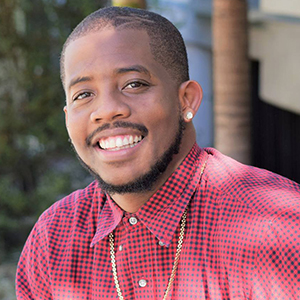 Year: 3L Day
Future: Entreprenuer Lawyer
Activities: Former President for BLSA, Negotiations Honors Program
He says: My community is the reason why I want to be an attorney.
Fun Fact: I am from South Central Los Angeles. 
---
Competitions Chair - Chizitere Nnadi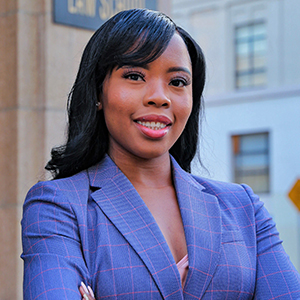 Year: 3L Day
Future: Immigration Lawyer
Activities: BLSA, Peer Mentor, Tax Law Society, Women's Law Association
She says: "As black women, we're always given these seemingly devastating experiences — experiences that could absolutely break us. But what the caterpillar calls the end of the world, the master calls the butterfly. What we do as black women is take the worst situations and create from that point." —Viola Davis
Fun Fact: Born in Imo State, Nigeria
---
Secretary - Vanessa Barnett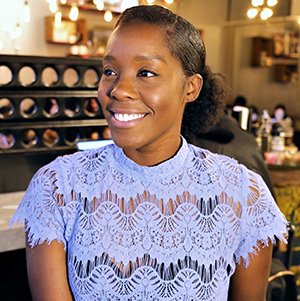 Year: 3L Evening
Future: Entertainment Lawyer
Activities: BLSA (Secretary), Negotiation Honors Program (Member), Peer Mentor Program (Advisory Board Member), Entertainment Law Society (Student Rep)
She says: The special relationships I have cultivated while at SWLAW bring me the most joy. Specifically, the friendships and bonds created through BLSA are those I will cherish for a lifetime. Those are my people and I'm proud of their hard work, dedication and unwavering determination. They inspire me everyday.
Fun Fact: As a part of NHP, my teammate and I just won the National ABA Negotiation Competition! We will be representing the USA in the international competition later this year.
---
Fundraising Chair - Ahyiesha Sarnor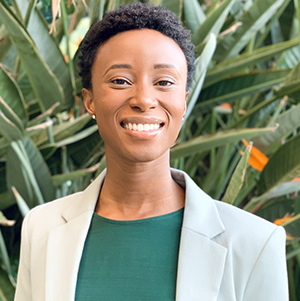 Year: 4L Evening
Future: Entertainment/ Talent Representation Lawyer
Activities: BLSA Fundraising Chair, Extern atThe H Collective, former Legal Assistant at Dansby-Darden Law Group, Former Legal Assistant at Law Offices of Julia Scott
She says: Moving from Ohio to Los Angeles meant leaving my entire support system 3000 miles away. The community at Southwestern is awesome, especially the members of the BLSA organization who have embraced me and provided that support system necessary to thrive in law school. I'm thankful to Southwestern for prioritizing building a community based on diversity.
 
---
Treasurer - Shaugnessy Flint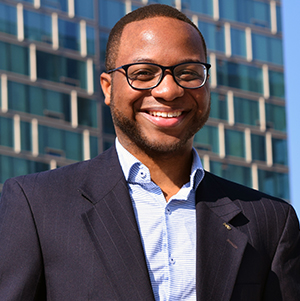 Year: 3L Day
Future: Entertainment Lawyer
Activities: BLSA (Treasurer), Negotiation Honors Program, Entertainment Law Society (Co-President), Delta Theta Phi Law Fraternity (Treasurer), Peer Mentor
He says: Always stay focused on why you are here, who you are doing this for, and how law school can build you into the professional you want to be.
Fun Fact: Former member of Static Noyze 🕺🏾