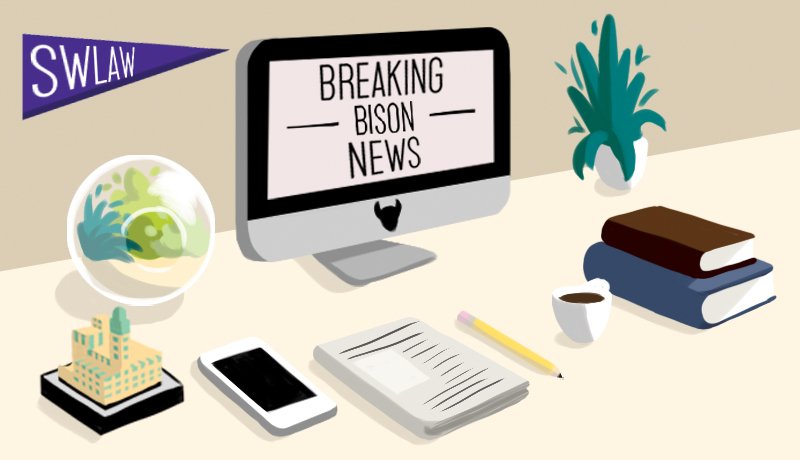 September 11, 2019
Professor Jonathan Miller Joins Forces with The Pope; Professor Julia Vázquez on preying Immigration services; and more!
By M. Ariel Rahimi '20
The Pope, A Cantor, and The Supreme Court…
Professor Jonathan Miller Quoted in the Washington Post
Is losing his sanity not punishment enough? Click here to see what Southwestern's

Constitutional Law Professor, Jonathan Miller, tells the Washington Post regarding the Texas Jury that sentenced Victor Hugo Saldaño to death after a broken system strips him of his mental capacity.
Immigrants Are Falling Prey to a New Kind of Predator
Professor Julia Vázquez quoted in the Los Angeles Times 
New overly complicated immigration forms have forced desperate and unsuspecting

immigrants to fall victim to shady operators. Julia Vázquez, a Southwestern immigration professor, warns that the only way to shelter immigrants from the fraudulent hands of scrupulous operators is for the senate to vote in favor of an Assembly Bill that will align California law with the federal law. Read the full article here. 
The IRS is Ready for Battle in the Foreign Field of Cryptocurrency
Jordan Bass featured in the Wall Street Journal


As the IRS is gearing up to combat taxpayers who they believe have misreported income related to cryptocurrency transactions, Jordan Bass, CPA, a 3L at Southwestern and Founder of Taxing Cryptocurrency offers to guide us through the unknown abyss that is cryptocurrency tax law. Read what Jordan told the Wall Street Journal here. 
An Honorable Mention for An Honorable Judge
Hon. Scott M. Gordon '85 Joins Signature Resolution


From Southwestern to Los Angeles Superior Court to Signature Resolution. The Honorable Scott M. Gordon '85 becomes the first Southwestern Alumnus to join Signature Resolution, one of Los Angeles's most prestigious dispute resolution firms.