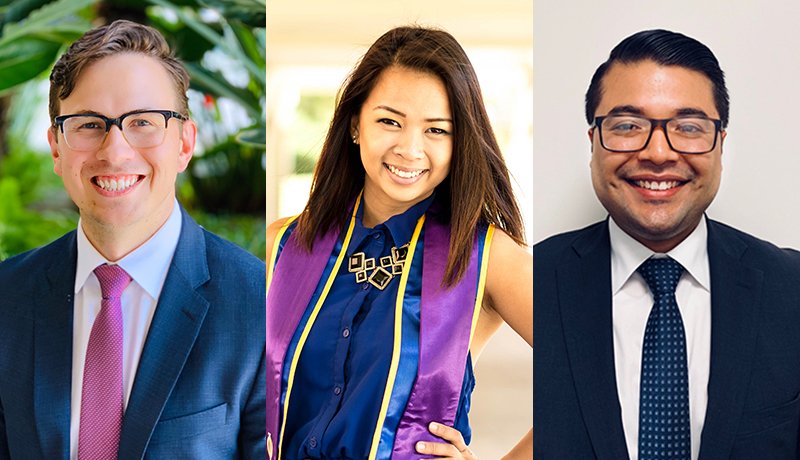 August 16, 2019
Meet our 2019 PILC Grant Recipients Working in Municipality Law
The Public Interest Law Committee (PILC) is a student-run organization that encourages public interest involvement and sponsors events such as the annual Party Books, Live Auction, Trivia Bowl, and etc to raise grant money for public interest students.
We want to recognize those students and the incredible work they are doing with their Public Interest Law Committee Summer Grant. Introducing our 2019 PILC Grant recipients working in Municipality law:
James Statton, 3L

Summer Placement: California Attorney General's Office

"My summer clerkship with the California Attorney General's Office gave me incredible high-level writing experience and provided me with the opportunity to argue before the California 2nd District Court of Appeals. I was able to advocate on behalf of the people of California while meeting and working with some of the finest attorneys in the state. Not only was this summer an amazing learning experience, but it was also an invaluable life experience that I will not soon forget."

 

---

Edgard Salinas, 4L

Summer Placement: Los Angeles City Attorney's Office

"As a law clerk, I was able to work closely with the arraignment Deputy City Attorney. I assisted in helping defendants by pushing for diversion programs and mental health programs rather than jail time. I hope to some day work as a prosecutor to protect and serve the members of our communities."

 

---

Frances Ericka Agoncillo, 2L

Summer Placement: Los Angeles County Counsel

"I am an immigrant from the Philippines, and I was blessed with the opportunity to come here
to study and achieve my goal of becoming a lawyer. Public interest work is my way of giving back to the community that supported me and to help out those who need it the most. Being an intern with County Counsel exposed me to the ways in which the government makes decisions and how every decision affects the population." 
PILC Grants are available for continuing students who work in public interest during the summer. Applications are due in March. Awards up to $5,000. Email publicservice@swlaw.edu for more information.