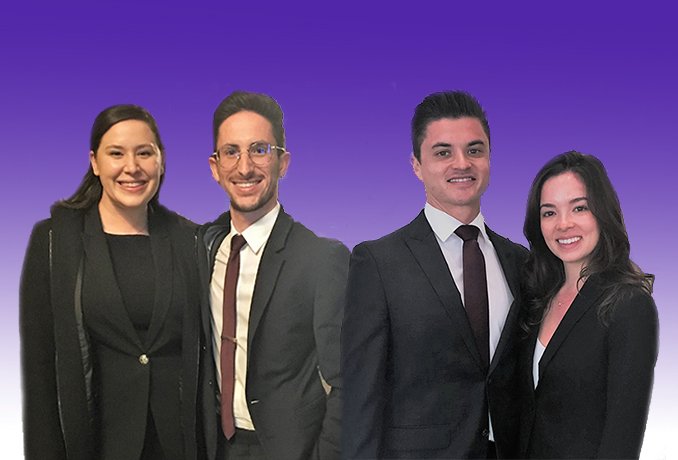 April 1, 2019
Southwestern's Weekend was Sunny with a Side of Victory
Both the Moot Court and Negotiation Honors Programs scored big Southwestern wins last weekend - kind of like the law school version of March Madness.
At the Herbert Wechsler National Criminal Moot Court Competition in Buffalo, New York, Erica Jansson and Matthew Singer dominated both of their preliminary rounds and made the cut from 36 teams to the top 8. We learned later that Southwestern emerged from those preliminary rounds with the highest score
Erica and Matthew argued five times in seven hours alternating on- and off-brief. Professor Alexandra D'Italia explained that in each round, Erica and Matthew brought in new cases and new studies. Our Mooters took turns at rebuttal and were so powerful that Coach/Professor D'Italia is pretty sure she heard a metaphorical mic drop. Even the problem's author thought that we were the only petitioners to do justice to his problem. 
Regent edged out Southwestern during the final round putting us in the number two spot. Both students represented Southwestern with grace and professionalism, and Erica was named Best Oral Advocate (of preliminary rounds). Wait... What!? That is off-the-charts impressive!!!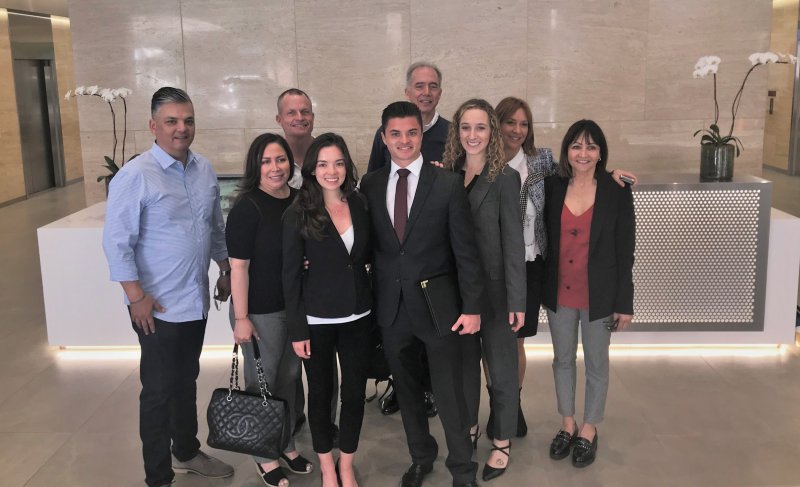 On the other side of the country at Thomas Jefferson School of Law in San Diego, Arielle Farias and Rightly Perry competed in the National Sports Law Negotiation Competition advancing to the final 4 from a field of 32 competitors and finishing strong in the number 3 spot.  Among the worthy adversaries not making the cut were UC Berkeley, UC Davis, Fordham, Pepperdine, and Texas Tech.
One of the most intense aspects of competitive negotiating is that the final problem is distributed after the preliminary rounds and you face your competitor the next morning. Rightly and Arielle were phenomenal in the final round. They represented San Diego State University "against" Major League Soccer (represented by returning champion Chapman) in a hypothetical based on current negotiations regarding building a stadium to replace the San Diego Charger's prior home arena.  SDSU's actual lawyer, who served as a judge, approached Arielle and Rightly with high praise for their listening skills and real-world approach to the problem.
Because of the competition's proximity to Los Angeles, our warrior negotiators were cheered on by their parents, fellow NHP team member Joanna Merrill and her dad, and coaches Cristina Knolton, Nyree Gray, and Hillary Kane.  Once again, Derek Knolton's expertise and support in the weeks leading up to the competition was an important part of the team's success. 
The entire Southwestern community is beyond proud of these students, their coaches, and the entire Moot Court and Negotiation Honors Programs. We know how hard you all work and we are thrilled that it paid off with these impressive victories.
#GoBison #SWMoot #SWNHP #MarchMadness #SWVictories